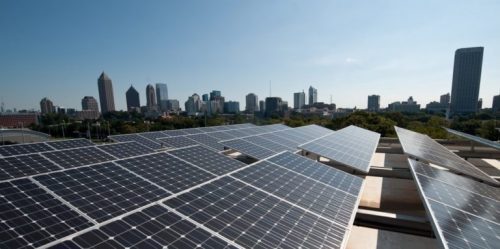 Panel Discussion on Clean Local Energy Opportunities for California
Executive Director Craig Lewis presented at this event, which took place on Feb 3, 2011 in San Francisco, CA.
Hosted by the Clean Coalition, with promotional support from the Business Council on Climate Change and Net Impact San Francisco. Sponsored by Nixon Peabody and Sol Orchard.
During this panel discussion, audience members learned how a Clean Local Energy Accessible Now (CLEAN) program can accelerate California's transition to clean energy, create three times more jobs than our current policies, provide ratepayer savings and attract billions in private investment.
Panelists in order of presentation included:
Ethan Elkind, UC Berkeley/UCLA Law Climate Change Research Fellow
Craig Lewis, Executive Director of the Clean Coalition
Jeff Brothers, President of Sol Orchard