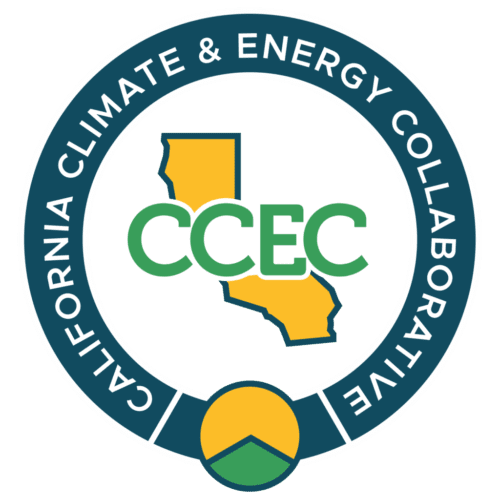 12th Annual California Climate & Energy Forum – 3-19 August 2021
Executive Director Craig Lewis presented on a panel at this virtual forum, which took place 3-19 August 2021.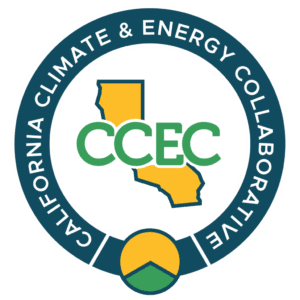 The 12th Annual California Climate & Energy Forum (formerly known as the Annual SEEC Forum) featured a new brand, but the same purpose: to foster knowledge exchange and collaboration amongst local climate and energy practitioners to advance fair and equitable climate change and energy practices. The CCEC Forum centered on implementing equitable energy efficiency solutions for underserved, under-resourced and disproportionately affected communities to ensure a just transition towards a clean energy future.
The virtual CCEC Forum was designed to be highly interactive, engaging, and solutions-oriented. Participants learned about innovative best practices, case studies, tools, and resources while engaging in discussions around accelerating action in their own communities, regardless of their stage in the process.
The Clean Coalition's Executive Director, Craig Lewis, presented on an energy reliability panel at the Forum on Tuesday 17 August at 10-11am PT.
Transforming Tomorrow Together
Weaving recovery, equity, and public health into local energy and climate work.
The dilemmas of 2020 are not yet behind us. From ongoing budgetary challenges to the systemic issues of racism and environmental injustice that have been illuminated, together local climate and energy practitioners must take decisive action to create a brighter, cleaner, and safer tomorrow for all. Making meaningful progress towards our clean energy vision requires us to embrace the challenging task of advancing holistic energy efficiency solutions, creating authentic relationships with communities, and lifting up viable climate and energy strategies that deliver tangible benefits. Promising pathways continue to emerge for local governments to strengthen their ongoing efforts with new partnerships, resources, policy solutions, and recovery strategies.
The virtual forum focused on pivotal opportunities for local climate and energy practitioners to address the climate crisis in ways that result in lasting, institutional changes centered around equity and community wellbeing. The forum createed space to recognize the reality that people in our communities are living in today from the effects of climate change, historic and ongoing systemic inequities, COVID-19 impacts, and beyond. By doing so, local governments can focus on these interconnected issues to highlight local solutions and catalyze transformative change through collaboration.
The 12th Annual CCEC Forum, which took place in August 2021, featured topics weaving recovery, equity and public health into local climate and energy work. The forum spotlighted progress and best practices through the tracks of Holistic Climate/Energy Planning and Readiness, Equitable Decarbonization, and Just Clean Energy Transition.