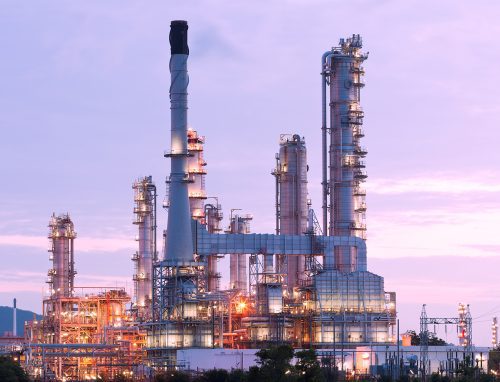 Alternative to costly investments in natural gas power plants
To avoid investments in unreliable, polluting, and antiquated technologies, the Clean Coalition is developing proposals for Community Microgrids.
The Clean Coalition is leading on the technical efforts to incorporate new energy technologies in preventing California regulators from tying the state to unnecessary fossil fuel power plant investments. Today, a wave of power plant retirements provides a critical opportunity to modernize our energy system and not commit to outdated facilities that will use natural gas as a "bridge fuel" for the next four decades. Santa Barbara and the surrounding areas are at the forefront in deciding whether to advance clean renewable power or rely on traditional natural gas plants to replace aging facilities.
Regulators in California are currently considering two proposals for significant new investment in natural gas plants to replace retiring plants in both Goleta and Oxnard. These proposed facilities would be "peaker plants," which would only run when demand for electricity is at its peak, like during summer months when many homes run their air conditioners. These unwise and unnecessary investments would burden vulnerable communities with pollution, harming human and environmental health in the process. The Clean Coalition is working to prevent approval of these natural gas peaker plants by demonstrating the technical and economic feasibility of clean, local alternatives to meet energy demand in the Santa Barbara region.
Southern California Edison and NRG Energy proposed these two new gas peaker plants in response to the retirement of older fossil fuel and nuclear plants. The first plant, known as the Puente Power Project, is a 262 megawatt (MW) natural gas facility in Oxnard. Although the Santa Barbara area is home to a number of affluent communities, the sited location in Oxnard is an economically disadvantaged and a state-identified environmentally disadvantaged community. The Puente Power Project has been approved by the California Public Utilities Commission and is currently undergoing environmental review at the California Energy Commission. The Clean Coalition has joined with a number of environmental and community groups, including the California Environmental Justice Alliance, the Sierra Club, the World Business Academy, and the Center for Biological Diversity, to offer strong, organized opposition to the project.
The second proposal is to refurbish a smaller 54 MW natural gas plant in the community of Ellwood, in Goleta, which is located in a residential area and only 1,000 feet from the Ellwood Elementary School. If approved, the refurbished Ellwood Plant would be allowed to run through 2048. This plant is exceptionally expensive because it is intended to run only a few hours a year at peak demand. Also, it operates under tight time limits of no more than approximately 16 days a year due to cumulative air pollution impacts on neighboring residents, so it would not be a reliable source of backup power during outages.
Instead of investments in unreliable, polluting, and antiquated technologies, the Clean Coalition is developing proposals to meet the needs for power and a resilient energy grid by building Community Microgrids that utilize powerful combinations of local solar power, energy storage, and demand response, and can provide the Santa Barbara region with cleaner, more affordable, and more resilient power. Community Microgrids provide far more benefits than just peak power: they deliver a trifecta of economic, environmental, and resilience benefits all year long.
Additionally, the Clean Coalition is proposing to deploy substantial battery storage with advanced inverters. Unlike natural gas plants, which can take as long as 12 minutes to start up, battery storage can deliver power instantly and respond to emergency outages more effectively. Such rapid response power can also better address power quality issues that are critical for electrical equipment and grid reliability with fast electrical frequency and voltage management. Deployment of a network of advanced inverters and storage can help maintain the safety of the grid during emergencies more effectively and more cheaply than a gas plant of questionable reliability.
The Clean Coalition is building on its work developing microgrid systems in San Francisco and its solar resource work in Orange County to develop a full assessment of Community Microgrid strategies for Goleta and Oxnard. The pairing of solar, storage, and advanced inverters has also been proven to be cost effective on Kaua'i, where solar+storage is set to provide a quarter of the island's power, and in Arizona, where similar projects have proven cheaper than natural gas backup power. Taken together, emerging distributed energy technologies have the full capacity to meet all identified needs for the Ellwood and Puente Plants, but regulators must be openminded to their advancement.
Currently, the California Independent System Operator is assessing clean energy alternatives. The Clean Coalition will continue fighting for renewables-based power systems, as any misaligned energy investments made today will have decades-long impacts.