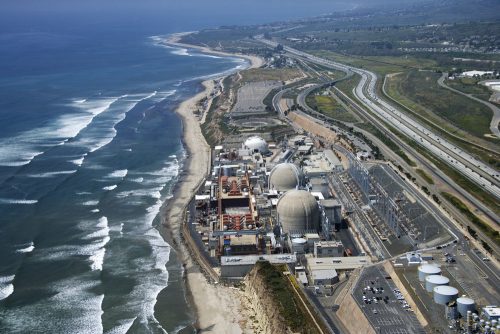 An Energy Lesson From Ontario
Ontario's rapid development of renewable energy generation using a CLEAN Program illustrates a clear pathway to a sustainable future.
Here's a novel idea. Instead of importing oil from Canadian tar sands, the United States should import Canadian energy policy.
The province of Ontario recently announced that it would become the first jurisdiction in North America to completely eliminate coal from its energy mix — a notable achievement given that Ontario generates more electricity than the vast majority of U.S. states and relied on coal for25 percent of its total electricity supply just a decade ago. Key to the coal phase out has been Ontario's adoption of a proven energy policy that is responsible for driving clean energy transformations around the world and has enormous potential for the United States. Fortuitously, this unparalleled policy approach is complementary to U.S. tax incentives and Renewable Portfolio Standards.
In 2009, the Green Energy and Economy Act established a feed-in tariff, also known as a Clean Local Energy Accessible Now (CLEAN) Program, to encourage the development of distributed renewable energy in Ontario. CLEAN Programs simplify the process to build clean local energy projects, connect them to the grid, and establish long-term contracts to sell the power produced to utilities. This approach opens the energy market to broad participation where any party — including individuals, small businesses, or other organizations — can engage in distributed renewable energy projects, such as solar, wind, and biomass facilities.
Not surprisingly, Ontario's CLEAN Program has been an energy game changer in the province. In 2003, Ontario generated a meager 15 megawatts (MW) of wind power from just 10 wind turbines. Now, Ontario has more than 2,000 MW of wind power online, generated by more than 1,000 wind turbines. During the program's first two years, Ontario contracted 4,600 MW of distributed renewable energy — enough to power more than one million homes — and now leads Canada in both wind and solar installations and manufacturing. The staggering growth of renewable energy has continued in Ontario, as more than 12,000 families, farmers, community groups, and small businesses already participate in the CLEAN Program. This smart energy policy has created 20,000 jobs, and it is on track create as many as 50,000 new jobs and stimulate over $27 billion of private-sector investment by 2018.
The real winners in Ontario's ambitious transition away from coal to local renewables are the province's energy consumers and communities. Even before instituting their CLEAN Program, energy prices were steadily increasing and Ontario's aging nuclear fleet was requiring massive sums for maintenance and replacement. Ontario's investments in clean local energy has locked in reasonable energy rates for Ontarians, as renewable energy sources are not subject to volatile fuel costs — the sun and wind are always free. Additionally, distributed renewables avoid expensive transmission costs, increase local economic benefits, enhance grid resilience, and foster environmental sustainability.
Like all major transformations, Ontario's energy overhaul has not been without controversy. The province's transition away from coal unfortunately included a continued reliance on nuclear power and increased use of natural gas. While nuclear power has shown time and again to be dangerous and expensive, replacing coal with natural gas only continues the outdated model of centralized generation — failing to address urgent issues around inefficiency, reliability, and greenhouse gas emissions. Distributed, renewable generation will result in a clean, efficient electrical system. Local energy production will mitigate the impact of any single power station or transmission line failure, and intelligent grid solutions — including demand response, advanced inverters, and energy storage — will significantly increase grid reliability by enabling local balancing of supply and demand of energy.
As local, state, and federal leaders in the United States act upon President Obama's recent mandate to transition towards sustainable energy sources, we must learn from Ontario's successes and failures. Ontario's rapid development of renewable energy generation using a CLEAN Program illustrates a clear pathway to a sustainable future while expanded use of natural gas and nuclear is unnecessary and costly. Americans deserve a modern, efficient power system that takes advantage of the latest technology to provide clean, affordable, and reliable energy. The right policies will get us there.