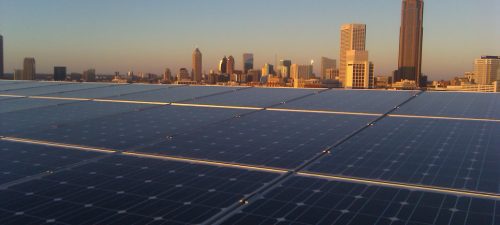 California Energy Summit
The Clean Coalition's Craig Lewis moderated two panels at this event, which took place on May 16-18, 2017 in Santa Monica, CA.
The Clean Coalition was a partner organization for the California Energy Summit, which took place on May 16-18, 2017 in Santa Monica, CA. Craig Lewis, Executive Director for the Clean Coalition, moderated two panels at the event.
The California energy market is at the center of a maelstrom of change that will have profound impacts on strategic directions and opportunities for utilities, power producers, preferred resources providers, and customers on multiple fronts:
The 50% Renewable Portfolio Standard is driving not only wind and solar procurements, but also increased demands for investments in energy storage, distributed resources, and other fast responding grid assets
Regionalization of the California Independent System Operator is also being driven by increased reliance on renewables, but the path forward to a multistate regional transmission organization is uncertain
Integrated resource plans from investor owned utilities and public utilities will for the first time include distributed assets, with unknown impacts on long term power procurement
The loss of Aliso Canyon and quick deployment of storage assets points out both the challenges and creative solutions in solving local capacity issues
The California Demand Response Auction Mechanism is opening the wholesale market for the first time to aggregated distributed resources from distributed energy resources
Planners are for the first time trying to establish multiyear resource adequacy requirements, with the potential for revised flexible capacity requirements that could affect wind, solar, and gas power projects
Only those organizations that fully understand the complex, confusing, and constantly changing California energy market will be able to develop strategies to profit.
This year's California Energy Summit brought policymakers together with utility, independent power producers, energy storage, and finance executives to provide the latest information on the opportunities and threats in California, and discussed potential strategies for the future.