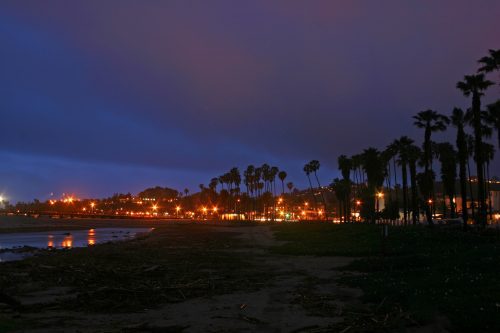 Central Coast Sustainability Summit
The Clean Coalition's Craig Lewis participated in a panel at this event, which took place on October 11, 2017 in Santa Barbara, CA.
The Clean Coalition was a partner organization for the Central Coast Sustainability Summit, which took place on October 11, 2017 at the University of California, Santa Barbara. Craig Lewis, Executive Director for the Clean Coalition, participated in the panel titled, "Stormwater Capture Efforts: Rethinking a Local Resource." Mr. Lewis discussed solar+storage alternatives to powering communities in the Santa Barbara region.
The 7th annual Central Coast Sustainability Summit featured key players from local institutions and government agencies gathering to build collaborations for a lasting central coast. The Summit was planned by partners from the Community Environmental Council; the Cities of Goleta, Santa Barbara, and Carpinteria; the County of Santa Barbara; and the University of California, Santa Barbara, and sought to inspire and sustain action on complex environmental and economic issues in the region.
The event brought together elected officials, staff, faculty, and interested parties from local governments and organizations to discuss common sustainability issues, share best practices, and seek partners.
Since the summit began in fall 2011, it has served as an incubator for regional initiatives. The spin-offs include the Multi-jurisdictional Renewable Energy Task Force exploring the feasibility of community choice aggregation, and the cross-agency Volunteer Management Program, which enabled local non-profits to shift from a model of recruitment per organization to a collective model of joint recruitment to the environmental movement as a whole.
This event helped jump start the next rounds of Community Choice Aggregators and solidify the emerging business structures and practices, and helped move communities toward their ambitious clean power goals.