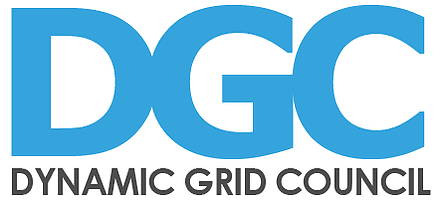 Press release: Clean Coalition brings policy leadership to the Dynamic Grid Council
New clean energy industry association seeks to accelerate deployment of dynamic grid solutions that support high levels of renewable energy.
October 16, 2014
NEWS RELEASE: Clean Coalition brings policy leadership to the Dynamic Grid Council
New clean energy industry association seeks to accelerate deployment of dynamic grid solutions that support high levels of renewable energy
Menlo Park, CA — The Clean Coalition is pleased to announce it will be providing policy leadership to the Dynamic Grid Council. The Dynamic Grid Council (DGC) is a new clean energy industry association that supports dynamic grid solutions – including distributed generation, advanced inverters, demand response, energy efficiency, energy storage, electric vehicle charging, forecasting, and monitoring, communications and control – by creating near-term demonstration and deployment opportunities while unlocking medium and long-term market growth through policy impact.
With a focus on optimizing local renewables and distribution grid reliability, power quality, and resilience, the DGC brings together leading providers of clean energy solutions to leverage a collective force to create successful deployment opportunities and effect needed policy innovations.
"Policymakers and utilities need to see real-world evidence that distributed technologies can provide cost-effective and reliable power," said Craig Lewis, Founder and Executive Director of the Clean Coalition. "The DGC is all about getting these solutions deployed in the near-term to demonstrate their economic and technical viability."
Founding members of the DGC include Enphase Energy, CODA Energy, SkyCentrics, Forecast Energy, and the Clean Coalition. Through the DGC, these synergetic organizations are combining their technical depth, market experience, and policy expertise to realize a collective vision for an increasingly distributed and integrated electrical system.
As the world's leading microinverter systems provider, Enphase Energy is pursuing unique, high-tech innovations to continually advance the performance and intelligence of residential and commercial solar energy systems.
"It's clear that inverters – the 'brains' of solar power systems – will play a key role in achieving advanced grid functionality," said John Berdner, Director of Worldwide Standards at Enphase. "The DGC's goals coincide with Enphase's own efforts to incorporate advanced communications and automated control capabilities that can help utilities manage the increasing levels of solar and other distributed-generation resources."
CODA Energy is a leader in designing and building scalable, commercial and industrial energy storage solutions that enable customers to become energy resilient while supporting a smarter, cleaner, and more reliable grid.
"Storage enhances the resilience of the utility grid, commercial businesses, and renewable generation by providing critical balancing of load and demand," said John Bryan, Vice President of Marketing & Product at CODA Energy. "CODA's technology lays the foundation for a renewables-based grid and a zero-carbon transportation system."
The CODA Core storage system scales from kilowatts to megawatts and is designed to meet the growing energy needs of commercial and industrial customers, including peak shaving, EV charging, renewable microgrids, backup power, frequency regulation, and more.
SkyCentrics provides Internet-of-Things solutions to commercial building owners, operators, and occupants using Wi-Fi controls and sensors coupled with cloud analytics to generate total cost of ownership data for commissioning, fault detection, controls, demand response, and other smart grid technologies.
"SkyCentrics is happy to join the DGC, which we believe is leading the way in promoting the most cost-effective and market-ready solutions to quickly move us towards the smart grid future we all know needs to arrive as soon as possible," said Tristan de Frondeville, CEO of SkyCentrics. "The SkyCentrics suite of products and services enables a unique niche in the market to bring inexpensive, real-time, cloud connected controls and sensors to commercial buildings."
SkyCentrics' has deployments at many locations, including schools, universities, retail malls, office buildings and other commercial and residential buildings. Notably, Lawrence Berkeley National Laboratory and the DOE Smart Grid Regional Development Grants utilize their products to demonstrate demand response technologies.
Forecast Energy efficiently integrates renewable resources to the power grid through high-fidelity forecasting products and services. Their patented parallel modeling and forecasting engine infrastructure enables accurate weather forecasting and control of intermittent resource usage, availability, and ramping at much higher levels of spatial and temporal resolutions than has been possible until now.
"Considering all the challenges of getting innovations such as solar and load forecasting to work in the energy industry, we think that the Dynamic Grid Council plays a critical role in the integration of innovative new technologies into the grid," said Charles Schoenhoeft, CEO of Forecast Energy.
For more information regarding the DGC, please visit www.dynamicgridcouncil.com.
###
Contacts:
John Bernhardt, Outreach & Communications Director
Clean Coalition
john@clean-coalition.org
(703) 963-8750
About the Clean Coalition
The Clean Coalition is a nonprofit organization whose mission is to accelerate the transition to renewable energy and a modern grid through technical, policy, and project development expertise. For further information on the Clean Coalition, please visit www.clean-coalition.org.