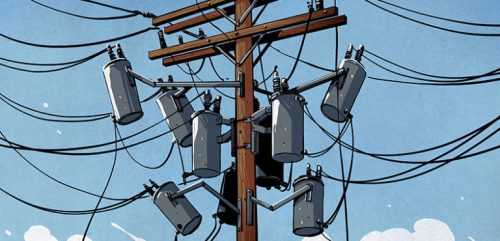 Webinar: Connecting to the Grid
The Clean Coalition's Sahm White presented at this webinar, which took place on October 16, 2014.
The Clean Coalition, in partnership with Green Power Conferences, hosted a webinar titled Connecting to the Grid on Thursday, October 16, 2014.
During this webinar, Sahm White – Economics & Policy Analysis Director for the Clean Coalition – detailed how effective policy solutions can streamline the process of connecting distributed solar projects to the grid. In particular, he addressed continued interconnection reforms to improve:
Transparency: Too often, interconnection information is hard to come by. Developers, policymakers, and other stakeholders must have full and easy access to information, including interconnection studies, queues, costs, and grid maps that clarify the layouts and possibilities of electrical grids.
Accountability: All parties must adhere to clear and consistent rules, commitments and timelines.
Cost certainty: Developers must know, as soon as possible, how much it will cost to connect a project to the grid. Earlier certainty means less risk and lower costs for developers, utilities, and consumers alike.