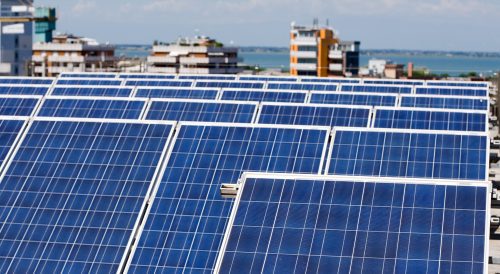 Key victories, building momentum, and new website
In the coming months, the Clean Coalition will build on this momentum.
With 2013 just under way, the Clean Coalition believes this will be a watershed year for clean local energy.  Notably, we would like to thank you for your continued support, which has been instrumental in our success thus far.
Since 2009, the Clean Coalition has been an impactful leader in accelerating the transition towards local, renewable energy.  As we move forward with an ambitious 2013 agenda, the Clean Coalition looks to leverage key victories from the past year including:
The adoption of Clean Local Energy Accessible Now (CLEAN) Programs — by utilities in Palo Alto, CA; Los Angeles, CA; Long Island, NY; and Fort Collins, CO — which will cumulatively bring more than 200 megawatts (MW) of clean local energy online.
The passage of Clean Coalition-sponsored California Senate Bill 1332 to bring over 100 MW online throughout the state.
Key acknowledgement of the locational value of distributed generation in the Vermont 2012 Energy Bill, which also expanded Vermont's statewide CLEAN Program from 50 MW to 127.5 MW.
A financeable Power Purchase Agreement (PPA) for the California Renewable Energy Small Tariff (CREST) Program.  Before the PPA fix in December of 2011, only 4 MW of clean local energy were contracted in the CREST Program; now, more than 150 MW have been contracted.
In the coming months, the Clean Coalition will build on this momentum.  Our Distributed Generation + Intelligent Grid (DG+IG) Initiative's demonstration projects are highlighting the technical and financial feasibility of high penetrations of DG and will serve as models for modernizing America's electrical system in the most intelligent manner possible.  CLEAN Programs continue to gain traction as Georgia Power — an investor-owned utility serving more than two million customers — recently announced a voluntary program to bring 90 MW of Wholesale Distributed Generation (WDG) solar energy online by 2016, signaling that WDG represents a readily available and cost-effective market segment for renewables that maximize economic and environmental benefits within the communities served.
Lastly, the Clean Coalition is excited to announce the launch of a new and improved website.  Help us share this dynamic new platform with audiences far and wide, so everyone understands the undeniable value of clean local energy.
Sincerely,
Craig Lewis