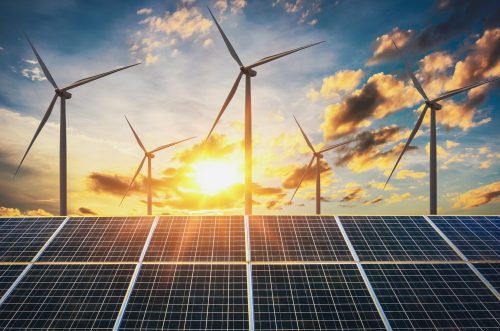 Clean Coalition helps California CCAs move the needle on distributed energy resources
The Clean Coalition is working with CCAs in California on programs and plans for an accelerated and cost-effective deployment of distributed energy resources.
The Clean Coalition is excited to be part of California's rapidly emerging Community Choice Aggregation (CCA) market, and we are proud of our ongoing work to support the accelerated deployment of clean local energy through the CCA mechanism. As this market continues to mature, we see CCAs growing in size and number, as well as becoming more sophisticated and innovative in their approach to spurring deployment of local renewables. With as much as 50% of California's electricity load likely to be served by CCAs within a few years, it's clear that they will play a significant role in California's clean energy future.
Over the past several years, the Clean Coalition has worked closely with California's existing CCAs to develop successful feed-in tariff programs, which were designed to stimulate local commercial-scale solar photovoltaic systems within the CCA service territories. These programs are currently setting the bar in California's CCA space, and they have already been effectively incentivizing the development of new local renewable energy capacity.
Moving further into 2017, the Clean Coalition is looking forward to working with our partners — The Offset Project, ALH Economics, EcoShift Consulting, and Optony — to develop a feasible and comprehensive plan for an accelerated and cost-effective deployment of distributed energy resources (DER) for the East Bay Community Energy (EBCE) CCA.
EBCE has a unique approach to integrating DER into the foundational CCA planning processes, called Local Development Business Plans (LDBP). These LDBPs will quantify the costs and benefits that DER can deliver to the CCA and the ratepayers it serves, and they will lay out a plan for maximizing CCA performance using advanced DER deployment strategies.
Our integrated, interdisciplinary team of partners for the EBCE LDBP project will evaluate a wide range of DER technologies (energy efficiency, demand response, renewables, energy storage, microgrids, and virtual power plants), policies and incentives, financing mechanisms and ownership models, and cost-effective program options. Community stakeholder engagement and expert economic and fiscal impact analyses are integral to every aspect of the project, and this foundation will allow us to provide EBCE new and actionable insights into the true value of integrating DER into the CCA's procurement strategies and ongoing operations.
We are thrilled to see a number of innovative approaches to clean local energy deployment emerging in existing CCAs throughout the state in recent months. Marin Clean Energy recently adopted the industry's first Energy Efficiency Business Plan, which sets a new bar for administering local energy efficiency programs through the CCA model. Sonoma Clean Power recently piloted an exciting electric vehicle (EV) program in partnership with EV and EV charger manufacturers to provide unparalleled incentives for its customers. And Lancaster Clean Energy moved quickly to forge an innovative partnership with Antelope Valley Transit Authority to support the electrification of their entire fleet of metro buses using smart charging infrastructure.
The growing momentum of CCAs throughout California, coupled with the state's aggressive energy and environmental goals, is already driving meaningful development of local renewable energy. The Clean Coalition and our partners are honored to be part of this important movement, and we are working hard to further expand use of clean local energy to benefit communities across California.