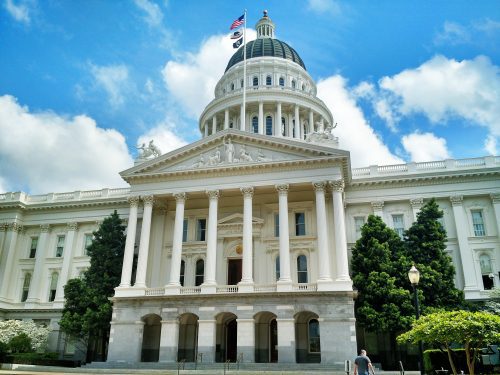 Clean Coalition policy team success in 2016
Since 2009, the Clean Coalition has significantly impacted policies that accelerate the deployment of clean local energy.
The Clean Coalition is actively engaged in a suite of policy activities — filing over 50 comments in state-level regulatory proceedings and advancing initiatives to accelerate the transition to clean energy. In the coming year, we will continue to improve the planning, procurement, and interconnection of local renewable energy.
Planning
This year, the Clean Coalition policy team continued its pioneering work on California's Distribution Resources Plans (DRP), through which California's largest utilities have begun proactively planning for distributed energy resources (DER). The DRP process is an essential step to enhance grid transparency and streamline the deployment of clean energy projects. The Clean Coalition contributed to developing the Interconnection Capacity Analysis maps and the Locational Net Benefits Analysis, which will together work to guide development of resources toward the most beneficial areas of the grid to maximize DER value for customers and suppliers.
Building upon grid planning principles and methodologies implemented in California, the Clean Coalition is also contributing to New York's energy transition. Policy team members are guiding both the selection of an interim successor to net energy metering, as well as the long-term task of developing rates to compensate DER for their locational and environmental benefits.
Procurement
An integral element of the Clean Coalition's work in achieving its overarching objective by 2020 — when at least 25% of all electricity from newly added generation capacity in the United States will be from local renewable energy sources — is deploying local renewables in the built environment. Under the California Public Utilitities Commission's (CPUC) Green Tariff Shared Renewables (GTSR) program, the Clean Coalition achieved a victory in convincing the CPUC to allow sub-500 kW renewable energy projects to participate. Prior comments in the GTSR proceeding have shown that the most suitable multi-family rooftops and parking lots for siting solar contain less than 500 kW of capacity on average. The Clean Coalition is pleased with this outcome and knows that allowing some sub-500 kW projects will expand the reach of this program to disadvantaged and underserved communities.
California's groundbreaking Renewable Energy Market Adjusting Tariff has been stymied by a requirement for a project interconnection commitment in order to be eligible to receive a contract, but with no assurance of receiving that contract. The Clean Coalition and the Bioenergy Association of California seized upon the opportunity to address this catch-22 in the special category of bioenergy procurement and successfully fixed the issue. The adopted standards allow projects to establish project viability, seek, and accept contracts, without creating undue barriers to market entry. This improvement is demonstrating a solution that can be widely adopted.
Finally, the Clean Coalition played a significant role in refining California's new regulatory mechanism incentive pilot, which the CPUC unanimously approved in December in the Integrated Distributed Energy Resources proceeding. The pilot requires each utility to identify at least one grid-scale project — and authorize up to three additional projects — where the deployment of DER would displace or defer the need for significant capital expenditures on traditional distribution infrastructure. This is designed to begin testing alternative utility business models by exploring how an incentive for DER will affect the utilities' sourcing behavior. Changing utility sourcing behavior may be achieved by granting the utility a financial return comparable to that it would realize from traditional capital investment even when contracting for less costly third party owned DER resources instead.
Interconnection
For many years the Clean Coalition has spearheaded improvements to the CPUC's Rule 21, which regulates interconnection, operation, and metering requirements for distributed generation in California and serves as the foundation for standards in many other states. In 2016, the Clean Coalition improved predictability in the interconnection process by successfully advocating for enhancements to utilities' Pre-Application Reports, and the publication of Unit Cost Guides with both unit and scenario cost information. The Clean Coalition achieved a further major improvement in cost certainty, establishing the option for developers to lock in utility estimates of interconnection costs and avoid the risk of surprise increases after an agreement is signed. Together, these important tools will assist in guiding distributed generation project applicants through the interconnection process with significant risk reduction and improved pricing transparency, predictability, and consistency.
In New York, the Clean Coalition worked to better define the methodologies and goals involved in the state's Reforming the Energy Vision (REV) initiative. The team leveraged their experience leading Rule 21 reform and the implementation of California's DRP, to inform the REV effort and development of technical requirements. Clean Coalition staff now have sitting positions on two New York Public Service Commission working groups that are working to reform the state's interconnection policies and technical practices.
Since its inception in 2009, the Clean Coalition has significantly impacted policies that accelerate the deployment of local, renewable energy to address climate change and secure economic, environmental, and resilience benefits for communities. The coming year will likely experience less federal leadership on smart energy policies, but the Clean Coalition is ready for the challenges ahead and will redouble its efforts to ensure California and other states across the country advance strong state-level policies.