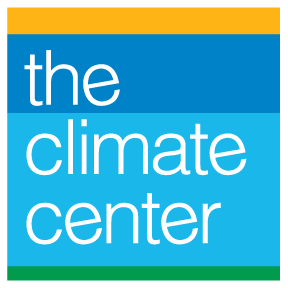 Climate-Safe California webinar #6: Funding Climate Action – A Bond and Beyond – Tuesday 22 June 2021
The Clean Coalition was a partner organization for this webinar, which took place on 22 June 2021 at 10am PST.
The Climate Center's Climate-Safe California webinar series will take a dive into the science, economics, policy, and technical aspects of their Climate-Safe California platform. In this series of webinars the Climate Center will bring experts from across California to discuss the latest climate science, targets for emissions reductions based on that science, and the policies that will transition us away from fossil fuels, lead to sustainable mobility, decarbonizing buildings, and natural carbon sequestration. They will also cover how to finance climate action at scale, and what a just transition to a clean economy that serves frontline communities looks like.
The series will culminate with a policy summit that will focus on new legislative and administrative policy needed this year to achieve the vision of Climate-Safe California.
See below for more information on the sixth webinar of the series.

Webinar #6: Funding Climate Action – A Bond and Beyond
June 22nd, 2021 at 10AM – 11:30 AM PST
We will not be able to achieve the decarbonizing of our economy at the speed required if we do not secure the funding to pay for the needed solutions outlined in this series. This could come from thoughtful taxes, fees, bonds, or other financial instruments, and policy that leverages large scale investment by private capital.
Presenters: Eduardo Garcia, Denny Zane, Jamie Callahan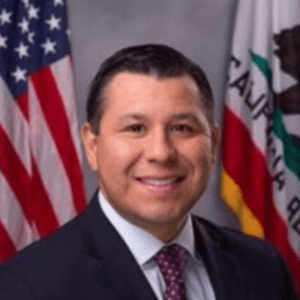 Eduardo Garcia represents California's 56th Assembly District, which includes cities and unincorporated communities in eastern Riverside County and Imperial County. Elected in 2014, Garcia is the current chair of Water, Parks and Wildlife. In this capacity he oversees some of the state's most pressing issues, such as drought conditions, and the implementation of the multi-billion dollar Proposition 1, Water Bond. Garcia also serves on the Assembly Committees on Appropriations, Communications and Conveyance, Governmental Organization and Utilities and Energy.
In his first term, Garcia was appointed to chair the Assembly Committee on Jobs, Economic Development, and the Economy. As chair, Garcia was responsible for leading the Assembly's review of policies and legislation related to small business development, international trade, and other state and local economic development related issues to help create a more robust and inclusive economy.
He played a leadership role on SB 32 and AB 197, the historic climate change package that established a state emission reduction mandate, boosted oversight and transparency of the Air Resources Board while constructing the framework to ensure future climate policies prioritize investments into disadvantaged communities that are most affected by pollution. He is also author of AB 1500. This bill would have placed a $6.7 billion "Safe Drinking Water, Wildfire Prevention, Drought Preparation, Flood Protection, Extreme Heat Mitigation, and Workforce Development Bond Act of 2022" ballot measure on the November 8, 2022 general election ballot.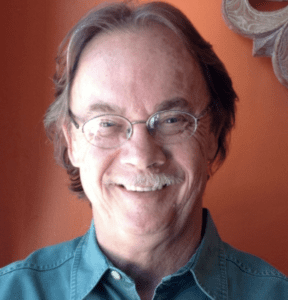 Denny Zane founded Move LA to coalesce environmental, labor, business, and community organizations to initiate Measures R (2008) and M (2016), each a ½ cent sales tax increase, in Los Angeles County. Approved by more than 2/3 of voters, these measures will generate $120 billion over 40 years to invest in one of the most extensive rail and bus transit system development programs in the nation. Previously, Zane served 12 years on the Santa Monica City Council, including a term as Mayor, formulating Santa Monica's highly successful affordable housing strategies and leading the creation of the acclaimed Third Street Promenade.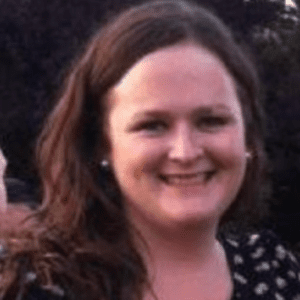 Jamie Callahan serves as the Deputy Cabinet Secretary in the Office of Governor Gavin Newsom. In this position, she oversees executive branch operations and policy development focused on climate change, business and economic development and international affairs. Previously, Callahan served as the Director of External Affairs in the Office of Governor Edmund G. Brown, Jr., overseeing the conception, planning, and execution of all major events for the Governor. She also directed the Governor's international portfolio: identifying engagement opportunities, strengthening partnerships between the office and other leaders and offices around the world, and advising the Governor on key meetings abroad. She helped to devise and strengthen several of Brown's signature climate initiatives, including the Under2 Coalition and the U.S. Climate Alliance, and served as Chief Executive Officer of the Global Climate Action Summit, which brought several thousand people to San Francisco over three days in September 2018 to spur climate leadership around the world.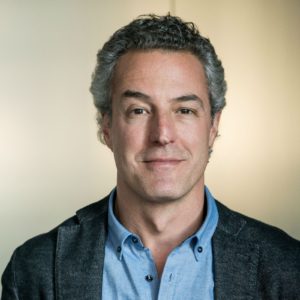 Dan Adler is Senior Advisor for Climate Finance at the California Governor's Office of Business and Economic Development (GO-Biz) and the Infrastructure and Economic Development Bank (IBank), where he is leading the development of the Climate Catalyst Fund. Prior to this role, he was Vice President for Policy at the Energy Foundation, a partnership of philanthropies advancing clean energy markets across the U.S. He was previously Managing Director of the California Clean Energy Fund (CalCEF) and President of CalCEF Ventures, where he led the firm's efforts to identify and catalyze transformational new investment theses across venture capital and project finance. He has served as senior analyst in the Division of Strategic Planning at the California Public Utilities Commission, where he was responsible for the design and implementation of California's Renewables Portfolio Standard and was senior staff for climate policy. He has served on the boards of the American Council on Renewable Energy, the Coalition for Green Capital, the Vote Solar Initiative, and Energy Efficiency for All. He is a graduate of the University of California, Berkeley and Harvard's Kennedy School of Government.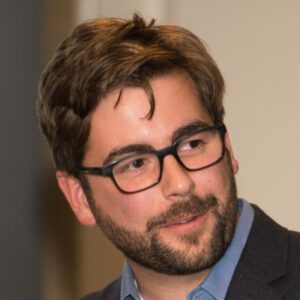 Danny Cullenward is a lawyer and climate economist working on the design and implementation of scientifically grounded climate policy. He is the Policy Director at CarbonPlan, a Fellow at American University's Institute for Carbon Removal Law & Policy, and a Lecturer at Stanford Law School, where he teaches courses on energy and climate law. His book, Making Climate Policy Work (with David G. Victor), critiques the political economy of market-based climate policies. Dr. Cullenward is Vice Chair of California's Independent Emissions Market Advisory Committee and as a member the Bay Area Air Quality Management District's Hearing Board. He holds a JD and PhD from Stanford University.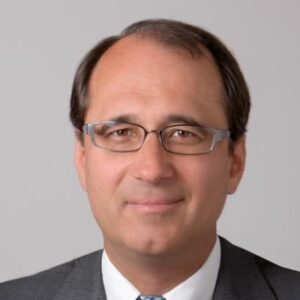 Peter Luchetti is a as an economist and is the founder of Table Rock Infrastructure Partner's ("TRIP"). TRIP is an infrastructure fund focused on making private equity investments in greenfield and brownfield public and private infrastructure projects in the U.S. TRIP deals with 5 sectors including transportation, energy, social infrastructure, water & waste, and communications. TRIP specializes in water, wastewater and storm water, distributed energy resource (DER) P3 and alternative delivery applications in U.S. cities.