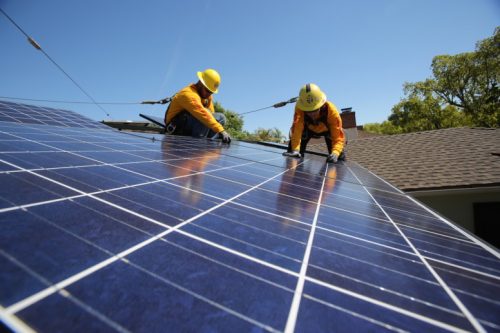 Community Choice Energy Summit
The Clean Coalition's Craig Lewis participated in a panel at this event, which took place on November 14-16 in Santa Clara, CA.
The Clean Coalition was a partner organization for the Community Choice Energy Summit, which took place on November 14-16 in Santa Clara, CA. Craig Lewis, Executive Director for the Clean Coalition, participated in the panel titled, "Evolution of CCAs and Innovative DER and Local Energy Programs."
Community choice aggregation (CCA) has demonstrated that communities can migrate faster to a clean energy supply, while also reducing energy costs. A handful of pioneering CCAs have done the hard work, and proved out the model. Now, an estimated 300 additional counties and municipalities in California and many more in other states are exploring the option as well.
However, forming and managing a successful CCA requires understanding legal, regulatory, and financial issues and skill in energy procurement management, risk management and managing relationships with utilities and regulators.
The Community Choice Energy Summit facilitated the next wave of CCAs, within California and beyond. CCAs learned from and shared best practices with the CCA community. The summit also provided networking opportunities for the CCA community to learn from clean grid innovators, developers, utilities, regulators, financiers, legal representatives, and other industry experts.
This event helped jump start the next round of CCAs and solidify the emerging business structures and practices, and helped move communities toward their ambitious clean power goals.