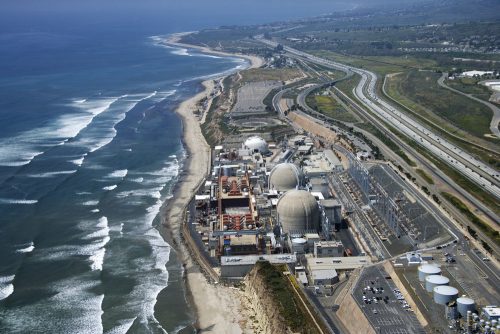 Don't let California Backslide to More Dirty Energy
Sign this petition to send a clear message to California utilities that energy consumers demand clean affordable energy options.
San Diego Gas & Electric (SDG&E), one of California's largest utilities, plans to replace a shuttered nuclear plant with massive amounts of new gas power – all through an insider deal that doesn't allow clean energy options to compete. This rush for more fossil power would come at a major cost to energy customers, public health and our climate. Help us urge state regulators to reject this reckless plan and send a clear message to all the utilities that California is committed to clean energy.
SDG&E's proposal is just another example of the utility supporting its own interests rather than those of the families and businesses it serves. We can meet California's new energy needs reliably and affordably with clean energy – yet SDG&E is pushing a proposal for a huge amount of unnecessary, expensive and polluting fossil power.
In addition to costing energy customers billions of dollars, this natural gas bonanza carries a big price tag for our climate. The California Air Resources Board has already reported an increase in climate pollution from natural gas generation in the wake of the nuclear plant's closure. Permanently increasing our dependence on fossil power would put California even father behind on our carbon reduction and clean energy targets. That's a loss on climate progress that we simply can't afford.
We pride ourselves in giving members like you ways to say YES to solar rather than NO to dirty energy – but we feel strongly that SDG&E's costly natural gas plan is worth a resounding no. There is no reason to increase our reliance on the fossil fuels of the past when plentiful, affordable clean energy options are ready to meet that need.
Sign the petition to stop this dirty energy proposal in its tracks, and send a clear message to all California utilities that energy consumers demand clean affordable energy options.