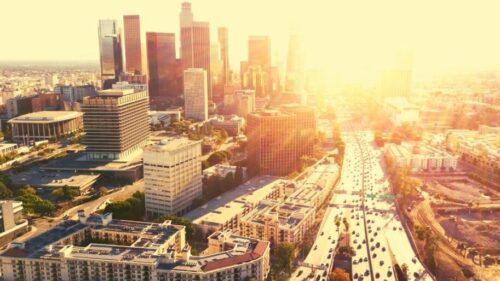 Envisioning a Climate-Safe California: Stories and Solutions webinar #3: Building Resilience to Extreme Heat in California – 12 January 2023
The Clean Coalition was a partner organization for this webinar, which took place on 12 January 2023 at 10am.
The Climate Center believes in thriving, healthy communities. They envision a future where everyone in California enjoys clean air and water, renewable and reliable energy, healthy food, and abundant nature. California has the tools and the know-how to make this vision a reality if our elected leaders summon the political will. It is time we put people back at the heart of policy. In doing so, we can keep our friends and loved ones safe from worsening climate disasters, create millions of family-sustaining jobs, and give everyone the chance to thrive in the clean energy economy.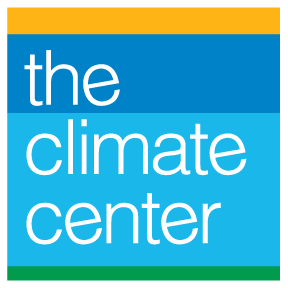 The climate center's Envisioning a Climate-Safe California: Stories and Solutions webinar series will combine personal stories, frontline perspectives, scientific expertise, and policy analysis to shed light on how California can lead the world toward a climate-safe future. We'll hear from the people and communities feeling the impacts of the climate crisis today as well as those advocating for solutions.
See below for more information on the third webinar of the series.

Webinar #3: Building Resilience to Extreme Heat in California
Wednesday, 12 January, 2023 at 10am to 11:30am PST
Last year, the City of Los Angeles spearheaded an innovative community engagement process around the question, "What are you most worried about regarding climate change impacts?" Led by the Climate Emergency Mobilization Office (CEMO) and involving hundreds of stakeholders, the resulting answer was extreme heat. What can be done to address the serious threat that hotter, longer summers pose to our communities?
This webinar focused on how climate resilience community hubs can keep people safe during extreme heat waves. Presenters included community leaders and experts from leading agencies who discussed energy resilience as a possible solution to extreme heat threats. We'll hear success stories from Southern and Northern California, as well as how to unlock state funding for developing resilience hubs.
Presenters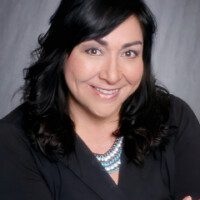 Marta Segura serves a dual role as the City of Los Angeles' founding Chief Heat Officer and Director of Climate Emergency Mobilization and is one of seven Chief Heat Officers worldwide and the only Latina in the Nation to serve in those respective roles. She is a thought leader and policy expert in environmental health, public health, and stakeholder engagement. Marta has worked directly with public, philanthropic, private, institutional, and non-profit sectors to design, implement, and drive equitable climate policy that promotes healthier and more engaged communities. Segura's extensive track record in environmental health sciences, climate, and environmental justice policy, makes her an excellent fit for the collaborative approach of her current roles in the City of Los Angeles.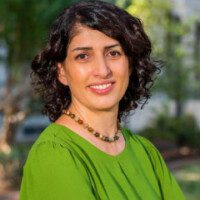 Saharnaz Mirzazad was the Deputy Director of Community Investment and Planning at California Strategic Growth Council overseeing more than 3 billion dollars of investment in infrastructure programs and community-driven policy solutions. She worked with local and regional governments to pilot new initiatives for bridging climate and equity goals including Transformative Climate Communities program. Saharnaz has over fifteen years of experience working in the public and private sectors on infrastructure development, climate resiliency, and community development.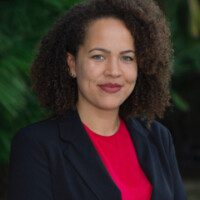 Coral Abbott serves as Program Manager for Strategic Growth Council's Community Resilience Centers program, which funds neighborhood-scale resilience centers that will provide shelter and resources during climate and other emergencies, while also acting as a year-round hub for community services and programming that build community resilience over the long term. In her time at Strategic Growth Council, Coral's work has centered around supporting under-resourced communities to access the funding and other resources needed to address climate change through building capacity and forming key intraregional partnerships. These efforts include the development of the Regional Climate Collaboratives program and the Partners Advancing Climate Equity pilot program on the CACE team, and leading outreach and technical assistance efforts for the Affordable Housing and Sustainable Communities program.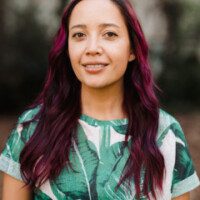 Shina Robinson has a deep commitment to environmental justice as the intersection of human rights, equity, health, and ecological sanity. She experienced the link between environmental health and poverty at a young age between visiting family in the Philippines and growing up in the shadow of a Los Angeles area oil refinery. Formerly Policy Coordinator at Asia Pacific Environmental Network (APEN), Shina organized our member leaders to pass and implement policies for community resistance and resilience in Oakland, Richmond, and with statewide partners. Currently, as Resilience Hubs Manager, she now connects APEN leaders and host site partners to build a network of community-based climate resilience hubs that advance tangible models of a Just Transition in frontline communities.