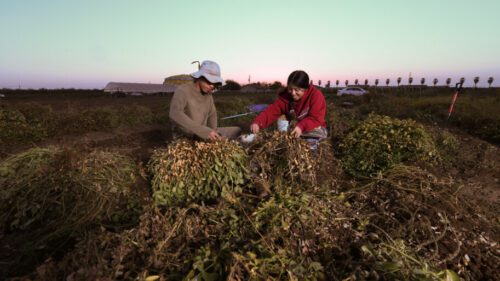 Envisioning a Climate-Safe California webinar #10: How to Scale Up Nature-Based Climate Solutions on Farms and Ranches with Key Partnerships – 28 September 2023
The Clean Coalition is a partner organization for this webinar, which will take place 28 September 2023 at 10am.
The Climate Center believes in thriving, healthy communities. They envision a future where everyone in California enjoys clean air and water, renewable and reliable energy, healthy food, and abundant nature. California has the tools and the know-how to make this vision a reality if our elected leaders summon the political will. It is time we put people back at the heart of policy. In doing so, we can keep our friends and loved ones safe from worsening climate disasters, create millions of family-sustaining jobs, and give everyone the chance to thrive in the clean energy economy.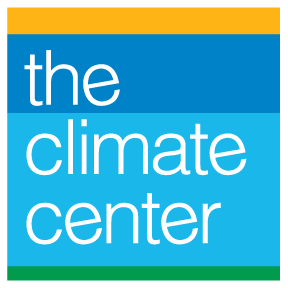 The climate center's Envisioning a Climate-Safe California: Stories and Solutions webinar series will combine personal stories, frontline perspectives, scientific expertise, and policy analysis to shed light on how California can lead the world toward a climate-safe future. We'll hear from the people and communities feeling the impacts of the climate crisis today as well as those advocating for solutions.
See below for more information on the tenth webinar of the series.

Webinar #10: How to Scale Up Nature-Based Climate Solutions on Farms and Ranches with Key Partnerships
Thursday, 28 September, 2023 at 10am to 11:30am PST
California is laying the groundwork to scale up nature-based climate solutions using strategies like urban tree planting and regenerative agriculture. To see the benefits of these solutions, we must invest in the on-the-ground partnerships that are necessary for the widespread adoption of climate-friendly practices on our lands. New Regional Carbon Farming Hubs are uniquely positioned to help farmers and ranchers implement strategies, like cover cropping and compost application, on their land. These hubs are led by Resource Conservation Districts, local entities that can tap into the existing networks and local expertise they've been building for more than 80 years. Together, they can work with landowners to pull carbon out of the atmosphere while improving soil health, water efficiency, and biodiversity.
In this webinar, we'll hear from experts about why these strategic partnerships are necessary and what is needed to increase their capacity and reach to secure a climate-safe future.
Presenters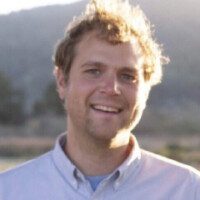 Dr. Jonathan Wachter is the Lead Soil Scientist at the Carbon Cycle Institute in California where his work focuses on advancing agricultural climate solutions through applied research, policy, and education. He works to integrate agricultural climate solutions into local, regional and statewide climate strategies, build technical assistance capacity and expertise, and equitably scale agricultural climate solutions across California. Jonathan has over a decade of experience in crop and livestock management, land conservation, soil health research, and environmental education.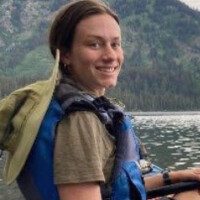 Emilie Winfield is the Regional Coordinator for the North Coast Soil Hub, where she works to increase understanding of how to manage agro-ecosystems for soil health and advance the adoption of climate-friendly practices. At the Soil Hub, Emilie engages a variety of stakeholders including regional resource conservation districts, agricultural producers, researchers, and other local partners to provide educational opportunities for learning about soil health and climate-friendly agricultural strategies, secure resources to support planning and implementation, and overcome barriers to adoption. Emilie has a B.S. in Plant Sciences from UC Santa Cruz and an M.S. in Environmental Policy and Management from UC Davis. Prior to joining the North Coast Soil Hub, Emilie managed diversified vegetable farms, provided training on sustainable agriculture, and participated in research on plant-microbe interactions and the impacts of soil amendments on working lands.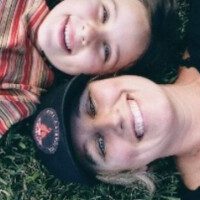 Ellee Igoe co-founded Solidarity Farm, a small, diversified fruit and vegetable operation in 2012 and began exploring carbon sink farming methods after a historic heat event in 2015 decimated their crops. In 2019, she helped co-host a Carbon Sink Convergence that inspired the establishment of Foodshed San Diego, a farmer-owned cooperative dedicated to ecological, climate-smart farming and lifting up small farm businesses to nourish San Diego's historically marginalized communities. She is now Foodshed's Operations Coordinator and works for the County of San Diego CalFresh Healthy Living Team as a Small Farm Aggregation Specialist. Ellee has a MA in Community and Regional Planning from the University of Oregon.