Webinar: Bringing unparalleled resilience to the Santa Barbara region via a Community Microgrid – Thursday, July 25, 2019
This one-hour webinar took place on July 25, 2019 and provided an overview of the Clean Coalition's Goleta Load Pocket Community Microgrid.
This webinar introduced the Clean Coalition's Goleta Load Pocket Community Microgrid (GLPCM), which will deliver an unparalleled trifecta of economic, environmental, and resilience benefits to the transmission-vulnerable, disaster-prone Santa Barbara region. The Goleta Load Pocket (GLP) spans 70 miles of California's coastline and is named after the Goleta Substation, which serves as the GLP's only connection to California's transmission system.
Click here to watch this video on YouTube.
Presentation slides are available in PPT and PDF format.
The GLPCM is being staged to provide 100% renewables-driven resilience in any case of the highly vulnerable transmission grid that serves the GLP going out — whether due to fire, landslide, earthquake, terrorist attack, or the Public Safety Power Shutoffs (PSPS) anticipated by Southern California Edison (SCE).  The initial building blocks of the GLPCM will begin with indefinite renewables-driven backup power for critical community facilities like fire stations, emergency recovery & sheltering, and vital water & communications facilities. Along the way, the GLPCM will showcase the grid of the future
The webinar took place on Thursday, July 25, at 11am-noon PT. The Clean Coalition's Executive Director, Craig Lewis, presented.
This webinar featured:
An overview of Community Microgrids

Community Microgrid features
Policies and market mechanisms that support Community Microgrids

The GLPCM

A description of the GLPCM and its goals
Why we need resilience in the GLP — recent fires and debris flows being the most recent examples
Community Microgrids vs gas peakers
Sizing the need in terms of solar and storage capacities
Solar and offshore wind potential in the area
Policy and market mechanisms like Feed-In Tariffs with Dispatchability Adders that make renewable energy available when needed instead of just when the the sun is shining or the wind is blowing

The Montecito Community Microgrid: The first building block of the GLPCM

Sites: Montecito Fire District and Water District, and Montecito Union School
Economics
Value Of Resilience (VOR) considerations and Resilience Funds

Progress to date, and ways you can get involved
Presenter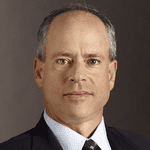 Craig Lewis, Executive Director at the Clean Coalition, has over 30 years of experience in the renewables, wireless, semiconductor, and banking industries. Previously VP of Government Relations at GreenVolts, he was the first to successfully navigate a solar project through California's Renewable Portfolio Standard solicitation process. Craig was energy policy lead on Steve Westly's 2006 California gubernatorial campaign. His resume includes senior government relations, corporate development, and marketing positions at leading wireless, semiconductor, and banking companies such as Qualcomm, Ericsson, and Barclays Bank. Craig received an MBA and MSEE from the University of Southern California and a BSEE from the University of California, Berkeley.