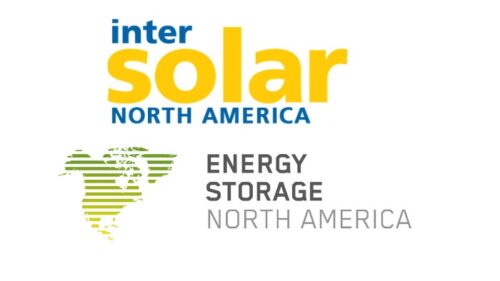 Intersolar North America | Energy Storage North America – 17-19 January 2024
The Clean Coalition is a partner organization for this event, which will take place on 17-19 January 2024 in San Diego, CA.

The Clean Coalition is a partner organization for the Intersolar/Energy Storage North America Conference, which will take place at the San Diego Convention Center on 17-19 January 2024.
Intersolar North America and Energy Storage North America highlights the latest energy technologies, services, companies, and organizations striving to create positive impact on climate change and support our planet's transition into a more sustainable energy future. It also offers clean energy professionals an unmatched opportunity to gain critical insights, make impactful connections, source quality products—and have fun.
Use code "CLEANCO" or click the link below to receive a 20% discount on a conference program pass or a free expo hall only pass!
What to expect?
Get forward-looking insights from industry leaders and innovators during keynote sessions
Advance your industry understanding during comprehensive conference sessions
Access technical training with actionable takeaways during hands-on, pre-conference workshops
Experience best-in-class products, solutions, and services; enjoy lively networking events in the exhibit hall
Attend informational show-floor presentations, unlocking real-world-learnings
Connect with your peers over important industry and professional development topics during small-group networking events
Unwind, have fun, and make new friends after the conference and exhibit hall close for the day during our annual party
Watch as North America's top installers compete for $10,000 and bragging rights in our crowd-favorite Solar Games installer competition
Attendees get in-depth technical training and forward-looking education from top experts. Experience the solar industry's best practices for the design, installation, and maintenance of code-compliant PV, storage systems, and EV charging infrastructure. Tour the expo floor to review the best-in-class companies and the top solutions, services, and products for the year ahead.
Over three days, exhibitors meet thousands of solar and energy storage professionals from around the world. With a branded space, engaging sponsorship opportunities, and dedicated time to connect and do business, exhibitors gain an unbeatable opportunity to build brand awareness, source new prospects, and meet with current customers.