Investing in Climate Action for Jobs, Health, and Equity webinar #3: Investing in Sustainable Mobility – Wednesday 26 January 2022
The Clean Coalition was a partner organization for this webinar, which took place on 26 January 2022 at 10am PST.
The head of the United Nations called the UN's latest IPCC report a "code red" warning for humanity. His message: act on climate change now or pay the price for years to come. In the midst of record-breaking fires, drought, floods, and extreme heat, it is clear that massive investments will be required to ensure a climate-safe future for California. Creating a prosperous, zero-carbon economy for the state presents enormous opportunities, including economic and job benefits, community benefits through creating more equity and resilience and improving health outcomes, and through protecting our agricultural industry and restoring wildlands.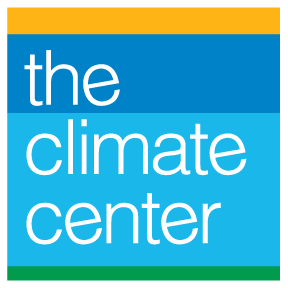 The Climate Center's Investing in Climate Action for Jobs, Health, and Equity webinar series will bring together diverse experts and policymakers to discuss how much we need to invest, what the areas are for priority for investment, and what returns can we expect.
See below for more information on the third webinar of the series.

Webinar #3: Investing in Sustainable Mobility
Wednesday, 26 January, 2022 at 10am to 11:30am PST
California's transportation system is fossil-fueled and automobile-dependent. What sorts of investments are needed to create a 21st-century transportation system that can provide equitable access to work and play, while drastically reducing climate pollution from cars, trucks, and buses? It will not be enough to simply invest in more electric vehicle chargers.
This webinar explored a more comprehensive approach to mobility that provides a range of sustainable transportation options for individuals, commuters, and freight.
Presenters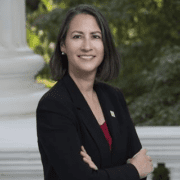 Assemblymember Laura Friedman represents the 43rd Assembly District, which includes the cities of Burbank, Glendale, and La Cañada Flintridge, the communities of La Crescenta and Montrose, and the Los Angeles neighborhoods of Atwater Village, Beachwood Canyon, Los Feliz, East Hollywood, Franklin Hills, and Silver Lake. Her legislative work is focused in three primary areas: addressing the housing affordability and homelessness crisis, combating climate change, and protecting vulnerable communities. Long recognized as a steadfast advocate for the environment, sustainable communities, and active transportation, in 2020 she was appointed to serve as the Chair for the Assembly Committee on Transportation.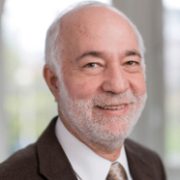 Dr. Daniel Sperling is Distinguished Blue Planet Prize Professor of Civil Engineering and Environmental Science and Policy, founding Director of the Institute of Transportation Studies, and founding chair of the Policy Institute for Energy, Environment, and Economy at the University of California, Davis. Dr. Sperling has led ITS-Davis to international prominence by building strong partnerships with industry, government, and the environmental community, integrating interdisciplinary research and education programs, and connecting research with public outreach and education.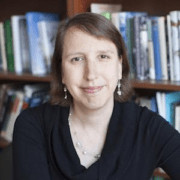 Minda Berbeco, PhD, is a manager in the Strategic Incentives Division of the Bay Area Air Quality Management overseeing the on-road section, moving fleets to zero emission and near-zero emission technologies. Annually, the Division administers approximately $100 million in new grant revenue to support programs focused primarily on the reduction of emissions from mobile sources in the Bay Area, including agricultural equipment, ferries, trucks and other mobile sources of air pollution. Previous to coming to the Air District she was the Director of the San Francisco Bay Chapter of the Sierra Club where she led a team of staff and volunteers to push for zero emission technology and conservation efforts throughout the Bay Area.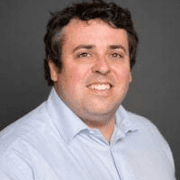 Adrian Martinez is a Senior Attorney for Earthjustice, and serves as the Chair of Earthjustice's Transportation Practice Group. Adrian has been a leader in advancing zero-emissions transportation and clean air policies for nearly two decades. He has successfully advocated for local, regional, and state agencies to pursue zero-emissions technologies. He worked with community groups and other environmental groups to secure more than a billion dollars in authorized investments in zero-emissions transportation infrastructure in California through the Public Utilities Commission. He also has been very active in advancing zero-emission buses, trucks, and cargo equipment in Southern California.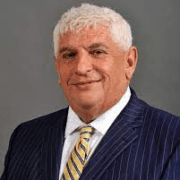 Hasan Ikhrata is the Executive Director of the San Diego Association of Governments (SANDAG), and is considered one of the preeminent transportation planning experts in the nation. SANDAG is the leading research, planning, and transportation agency for the San Diego region. Mr. Ikhrata leads a staff of about 350 professionals who develop public policy initiatives for elected officials on numerous issues encompassing population growth, transportation, environmental management, economic development, municipal finance, binational coordination, and public safety. Mr. Ikhrata has over 30 years of public and private sector transportation planning experience in the region.