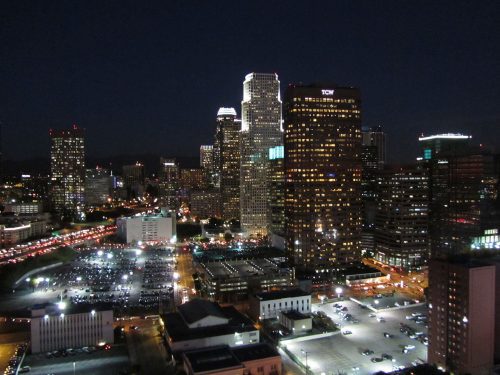 Los Angeles Business Council 2016 Sustainability Summit
The Clean Coalition was a partner for this event, which took place on April 29, 2016 in Los Angeles, CA.
The Clean Coalition was a proud partner for the Los Angeles Business Council's (LABC) 10th anniversary Sustainability Summit, "California's Energy and Water Future in a Global Market," which took place on April 29, 2016 in Los Angeles, CA.
Featured keynotes and speakers included:
Marisa Buchanan, Executive Director of Sustainable Finance, JPMorgan Chase & Co. | Marisa discussed how the major financial institutions like JPMorgan Chase are deploying capital in new and innovative ways to support the growth of clean energy and technology and enable businesses in a broad range of industries to finance sustainability strategies and manage environmental risk.
Andrew McAllister, Commissioner, California Energy Commission | Commissioner McAllister discussed the strategies being employed by the California Energy Commission to meet the state's new goal to double the energy efficiency of buildings by 2030, and manage an increase in distributed energy resources like rooftop solar, electric vehicles, and energy storage technology, on the electricity grid.
Rachael Nava, Executive Vice President & COO, University of California | Rachael discussed the University of California's role in the Breakthrough Energy Coalition, a new global initiative of leading technology companies in response to the United Nations Conference on Climate Change in Paris last December, with a mission to increase funding for basic and applied clean energy and technology research and strengthen research partnerships with private industry worldwide.