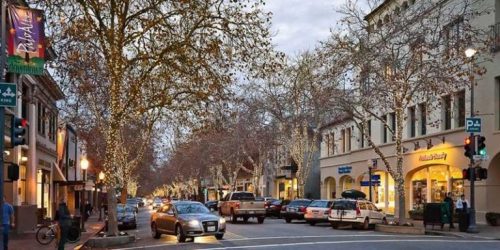 Webinar: Leading at the local level: Lessons learned from municipalities with bold sustainability goals
The Clean Coalition's John Bernhardt presented at this webinar, which took place on on March 22, 2016.
The Clean Coalition, with Natural Capitalism Solutions, hosted a webinar on March 22, 2016 detailing how cities and towns are pursuing ambitious sustainability goals and establishing new models for deploying local renewable energy.
Click here to view this webinar on YouTube.
Municipalities across the country are at the leading edge of the transition towards low-carbon energy systems. Natural Capitalism Solutions brings experience working with communities to develop local carbon reduction strategies and action plans. The Clean Coalition, working in partnership with municipalities and electric utilities, leverages its expertise to bring cost-effective local renewable energy online.
During this one-hour webinar, Hunter Lovins, President of Natural Capitalism Solutions, Pat Burt, Mayor of Palo Alto, CA, and John Bernhardt, Outreach & Communications Director for the Clean Coalition, discussed:
Effective strategies municipalities are implementing to go carbon neutral and meet their community's broader sustainability goals
New, innovative models being used by cities to support the development of local renewable energy
Palo Alto: A case study in bringing solar to city-owned properties
Presentation slides are available in PDF or PPT format.