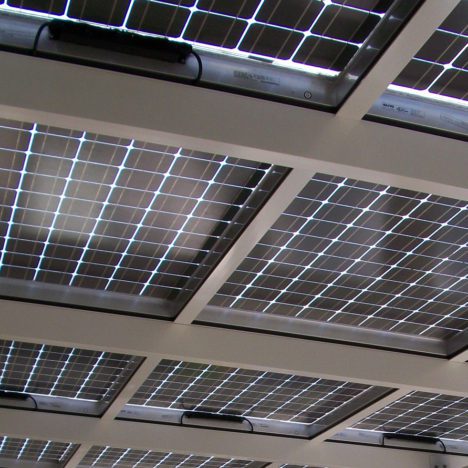 Palo Alto CLEAN attracts local solar on City-owned properties through an innovative market approach
The city will benefit by generating income from leasing the top level of the parking structures and securing up to 1.5 MW of local solar generation.
The City of Palo Alto has received 3 bids in response to its request for proposal (RFP), issued in late March, to lease the rights to install and operate privately financed solar canopy projects on the top level of Palo Alto's five City-owned parking structures.  The ability to structure an RFP for a relatively simple property lease is enabled by the Palo Alto CLEAN Program, which establishes a streamlined process for selling solar energy to the City of Palo Alto Utilities (CPAU).
As detailed in the RFP, winning bids will receive a fixed rate of 16.5 cents per kilowatt-hour for 20 years, which follows the standardized power purchase agreement (PPA) associated with Palo Alto CLEAN – an existing CPAU program for purchasing electricity that is generated by up to 3 megawatts (MW) of solar project capacity sited within the CPAU service territory.
These RFP results highlight that Palo Alto CLEAN's 16.5¢ PPA rate is sufficient to attract urban Bay Area solar development in the 100 kilowatt (kW) range – without any rebates or other incentives and entirely disassociated from onsite load and retail rates. Moreover, the limited number of competitive bids indicates appropriate PPA rates to attract development. Too high a PPA rate would have resulted in far more bids, while too low a price would have failed to attract any development.
Palo Alto will benefit tremendously from this effort: The City will generate income from leasing the top level of the parking structures, secure up to 1.5 MW of local solar generation at fixed price without any investment or development risk, and create additional value through shaded parking.