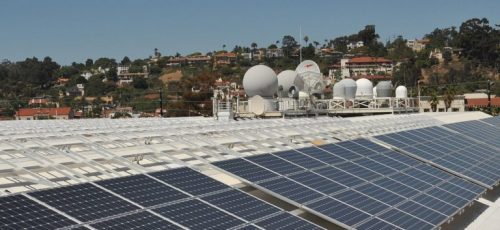 Partnering with NREL and the City of San Diego to drive local solar development efforts
The Clean Coalition is providing the city tools for unleashing commercial-scale solar.
This spring, the Clean Coalition partnered with the City of San Diego to participate in the Solar Energy Innovation Network (SEIN). The partnership got the attention of Solar Power World and other publications, who recognized it as a significant step in helping San Diego meet its ambitious clean energy goals.
SEIN will explore new ways solar energy can improve the affordability, reliability, and resilience of the nation's electric grid. The City of San Diego is one of nine teams selected by the U.S. Department of Energy's National Renewable Energy Laboratory (NREL) for this collaborative effort.
Participation in SEIN will include financial, analytical, and facilitation support as the City develops programs to address the challenges and opportunities related to local solar and other distributed energy resources in San Diego. The solutions developed by the San Diego team will serve as a blueprint for other communities nationwide facing similar challenges and opportunities.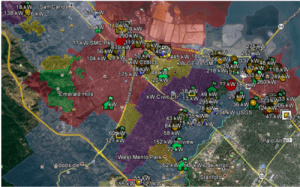 The Clean Coalition's first task for this project, as reported by Voice of San Diego, will be to conduct a Solar Siting Survey to identify the technical potential for commercial-scale solar throughout the City. The Solar Siting Survey methodology not only identifies viable solar siting opportunities across urban and suburban environments, but also evaluates those opportunities based on the interconnection potential of the local grid for each identified site.
With over 100,000 solar installations, San Diego is already one of the nation's top solar cities. But as in many U.S. cities, the potential for commercial-scale solar in the area remains largely untapped. California Energy Markets and pv magazine covered how the Clean Coalition will help San Diego unlock the potential of this underserved market segment by conducting a Solar Siting Survey and designing a CLEAN Program, a feed-in tariff with streamlined interconnection. The Clean Coalition's CLEAN Program is a powerful tool to drive the development of clean local energy, delivering a trifecta of economic, environmental, and resilience benefits to communities.
San Diego is showing leadership on local renewables and climate, and our partnership will provide effective tools for integrating commercial-scale solar as a big part of achieving the City's 100% renewables and other climate-related goals.