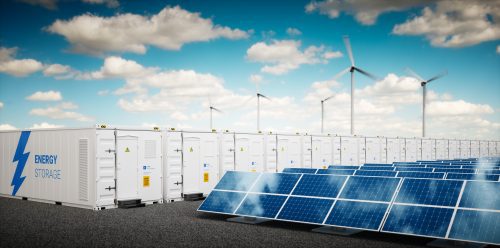 The Role of Storage in Distributed Generation – A California Perspective
Executive Director Craig Lewis presented at this event, which took place on October 8, 2014 in Fremont, CA.
Craig Lewis, Executive Director of the Clean Coalition, presented at the Smart Grid Educational Series seminar/webinar on Electric Storage on October 8, 2014 at Underwriters Laboratories facility in Fremont, CA.
This month's seminar was titled The Role of Storage in Distributed Generation – A California Perspective. Andrew Tang of Greensmith and Bernie Kovelier of NECA joined Craig Lewis as panelists.
Abstract:
Environmental concerns about the effect of greenhouse gases on climate change combined with the demand of customers for "clean" energy choices is driving the evolution of the electric grid from a highly centralized one powered primarily with coal, nuclear, hydro and natural gas to a distributed generation grid with increasing amounts of solar and wind power integrated at the substation, distribution and customer premises levels.
Storage (electric, mechanical and thermal) is playing a very important role in the distributed generation electric grid as large amounts of intermittent renewable energy are being integrated onto the grid with decreasing amounts of reserve spin available from centralized generation. The distributed generation model requires a new way of thinking about how energy is traded, electricity is delivered, grid reliability is maintained and security/resiliency is ensured.
In this seminar three thought leaders in the CA energy market will discuss the role of storage in distributed generation and provide a California perspective from a policy, business process, technological and service angle. The seminar will be informative for electric sector stakeholders globally who want to learn from the California experience and adapt certain best practices for their own regions.