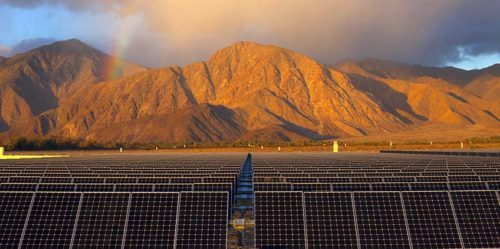 Webinar: SDG&E's state-of-the-art energy storage and microgrid systems – Wednesday, 29 Jan 2020 at 11am PT
This one-hour webinar took place on 29 January 2020.
San Diego Gas & Electric, Co. (SDG&E) is committed to improving lives and communities by building the cleanest, safest, and most reliable energy infrastructure company in America. This mission, coupled with California's renewable energy drivers and high adoption of rooftop solar and electric vehicles, places SDG&E in a unique position to recognize and solve the challenges of an evolving electric grid.
Energy storage deployments play a key role in that evolution. At the utility level, these can be classified as:
Substation Energy Storage, SES — deployed adjacent to the substation interconnecting at either the distribution or the transmission level.
Community Energy Storage, CES — deployed on the secondary side of a distribution transformer.
Market Energy Storage Systems — deployed SES that participate in the CAISO marketplace.
Distributed Energy Resource Aggregations — collections of SES and CES aggregations bundled for market participation.
In this webinar, Kirsten Petersen of SDG&E covered SDG&E's applications of energy storage — including how the utility is keeping customers or critical infrastructure / community resources energized during both planned and unplanned power outages — through the lens of the following projects:
The Borrego Springs Microgrid, a desert community microgrid that seamlessly islands for planned outages.
The Carmel Valley Energy Storage System, a lithium-ion system that seamlessly islands when grid loss is detected.
The Miguel Energy Storage System, a vanadium redox flow battery.
Click here to watch this video on YouTube.
Presentation slides are available in PPT and PDF format.
Presenter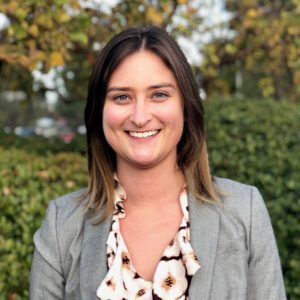 Kirsten Petersen is a Senior Engineer in the Distributed Energy Resources group at SDG&E. In her role, she supports the integration and operation of utility-owned energy storage and microgrid systems through dynamic modeling and hardware testing. Her background is in System Protection, which she applies to the automation and communication between energy controllers and the point of interconnection. Kirsten holds a Bachelors and Masters of Electrical Engineering from Santa Clara University and is a Licensed Professional Engineer in the State of California.
SDG&E microgrids
SDG&E is committed to modernizing the power grid to integrate more clean energy, enhance reliability, and improve safety. Microgrids, which are basically mini power grids, use technologies such as energy storage to provide power to specific communities/neighborhoods if an outage occurs on the larger grid.
One example of the microgrids SDG&E has deployed is Borrego Springs, the first of its kind in the area. The Borrego Springs Microgrid uses local power generation, local energy storage, and automated switching to create a more robust, resilient grid that can dynamically react to changing environmental and system conditions. The Borrego Springs microgrid is connected to the larger power grid but can disconnect and function independently during emergencies, supplying vital electricity to the local community through its onsite resources.