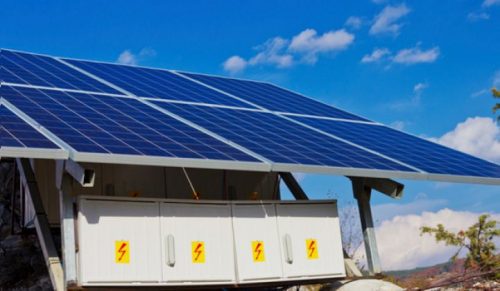 Joint Venture Silicon Valley Energy Storage Symposium
The Clean Coalition was a supporting organization for this event, which took place on May 21, 2014 in Mountain View, CA.
The Clean Coalition is a supporting organization for the Joint Venture Silicon Valley Energy Storage Symposium in Mountain View, California.
The symposium engages key stakeholders in the energy storage marketplace around the latest developments, challenges and opportunities for customer-side storage, and how Silicon Valley is advancing innovation and uptake in this critical emerging market. Held annually since 2010, the symposium features presentations from national and state-level experts, high-profile solution providers, on-site energy storage customers and utility interests.
In particular, we examine local projects, initiatives, and offerings that are taking the energy storage industry forward. This year's symposium is presented in association with Joint Venture's Smart Energy Enterprise Development Zone (SEEDZ) initiative, a public/private collaboration focused on building the 'smart energy' network of the future in Silicon Valley.