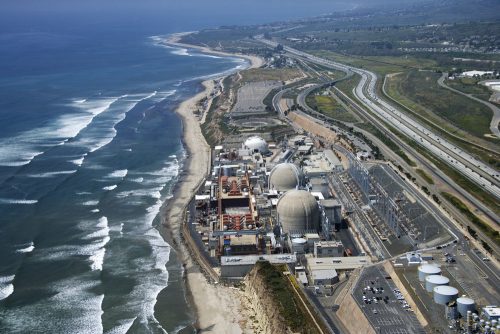 A solution to the San Onofre nuclear situation
The Clean Coalition is working on a formal proposal for DG+IG to serve as the primary approach to Southern California's energy future.
The California Public Utilities Commission (CPUC) recently opened a formal investigation into the future of the San Onofre Nuclear Generating Station (SONGS), after a failure caused the plant to be shuttered for the past year. A primary objective of the investigation is to assess the viability of replacing the facility's 2,340 MW capacity with alternative energy sources if the plant does not return online in the immediate future or returns at less than 100% capacity. The investigation's focus on San Onofre's immediate future complements the Clean Coalition's ongoing involvement in the CPUC's Long Term Procurement Planning, which is assessing the long-term options for SONGS.
As an active party in the investigation, the Clean Coalition aims to ensure that clean local energy, integrated with intelligent grid technologies, fills any capacity void left by SONGS. DG resources, which can be deployed quickly and cost-effectively, could address increasing local capacity requirements in Southern California. In addition, intelligent grid technologies — including advanced inverters, energy storage, electric vehicles, and demand response — can provide the necessary voltage support and reserve margin for powering the region in the absence of SONGS, while providing greater overall grid reliability and resilience. Importantly, clean local energy supports California's established energy goals, such as those associated with Assembly Bill 32, the Renewable Portfolio Standard, and Governor Brown's pronouncement for 12,000 MW of DG in California.
The Clean Coalition recognizes the significance of this investigation and is working diligently on a formal proposal for Distributed Generation + Intelligent Grid (DG+IG) to serve as the primary approach to Southern California's energy future.