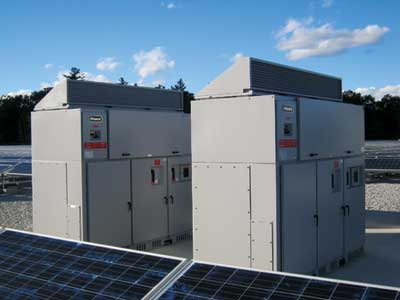 Storage Week
Executive Director Craig Lewis spoke at this event, which took place on February 22-24, 2017 in Oakland, CA. 
Craig Lewis, Executive Director for the Clean Coalition, spoke at the Storage Week conference, which took place on February 22-24, 2017 in Oakland, CA. The Clean Coalition was also a partner organization for this event.
The storage market is projected to see exponential growth over the next decade, with the latest projections estimating a $10B market by 2018, growing to $41B over time. California utilities are negotiating contracts for hundreds of megawatts of storage projects, the PJM fast regulation market is driving the development of numerous large-scale projects, and many other countries, states and ISOs are launching initiatives and products to drive storage adoption.
However, with growth comes growing pains.
Deploying storage on a large scale means identifying the best market opportunities, partners and project structures to achieve the economics needed for success in nascent markets. Rising demands from project sponsors and financiers for guarantees, warranties and wraps are creating openings for large technology companies and developers in project teams, while evaluating the technical expertise and management acumen of smaller battery, control software and energy storage system integrators is difficult without meeting the executives driving their growth.
Now in its ninth year, Storage Week is the global business hub to drive the development of energy storage projects and teams. At Storage Week, policymakers and senior executives came together at the forefront of a wave of storage deployment to explore new domestic and international market opportunities, storage valuation and project evaluation methodologies, and ways to optimize storage projects and teams. The road to bankable revenue flows is opening for both grid connected and behind the meter applications, with billions of dollars of investment expected in the next few years.