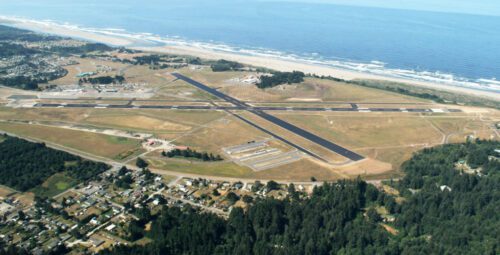 Webinar: Redwood Coast Airport Microgrid: Advancing a resilient and clean energy future – Thursday, 17 Sep 2020 at 11am PT
This one-hour webinar took place on 17 September 2020.
Click here to watch this video on YouTube.
Presentation slides are available in PDF format. 
The Redwood Coast Airport Microgrid (RCAM) is staging to be the leading Community Microgrid showcase in California — and potentially the country. RCAM will be the first front-of-meter (FOM), multi-customer microgrid in Northern California.
Key project features:
An innovative partnership between the Redwood Coast Energy Authority (RCEA), the Schatz Energy Research Center (SERC) at Humboldt State University, and Pacific Gas & Electric (PG&E).
A 2.2 MW PV array DC-coupled to a 2.2 MW/8.8 MWh battery storage system.
In "blue-sky" operation, the DER will be used to participate in the CAISO wholesale market.
During outages on the bulk grid, RCAM will go into island mode and the DER will serve as the grid-forming generator. This creates a unique situation where RCEA is providing the grid-forming generator to energize a portion of PG&E's distribution circuit. To enable this arrangement, the project team is developing agreements, processes, procedures and protocols that outline roles and responsibilities and address the need to share costs and benefits.
RCAM will demonstrate a replicable use case and business model for FOM Community Microgrids that provide resilience to clusters of critical facilities. As part of this effort, TRC Companies will evaluate project costs compared to a set of stacked benefits and assess the viability of these types of microgrid projects — with a key consideration being how we value resilience.
In this webinar, the project team covered:
Brief overview of project, including motivation and benefits for RCEA
Overview of agreements, processes, procedures, roles, and responsibilities
Business case evaluation of multi-customer microgrids for critical facilities and the value-of-resilience
The value of partnership
Opportunities for replication
Presenters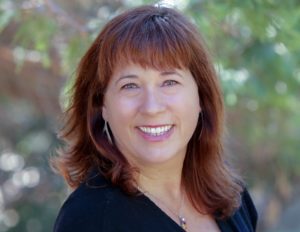 Carmen Henrikson is a Vice President in TRC's Advanced Energy practice and brings 20 years of experience in the planning and implementation of clean and distributed energy resources. She leads strategic direction for the integration of customer energy resources — including energy efficiency, demand management, storage and renewable resources — to design and develop scalable solutions in our evolving energy markets. Since 2016, Ms. Henrikson has served on the Board of Directors for the California Efficiency and Demand Management Council. Ms. Henrikson holds an MBA and MS in Natural Resource Policy from the University of Michigan's Erb Institute of Global Sustainable Enterprise and a B.A. in Earth and Environmental Science from Wesleyan University.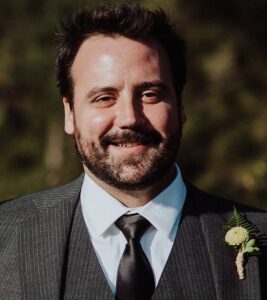 Mathew Marshall is the Executive Director of the Redwood Coast Energy Authority, a joint powers agency of Humboldt County local governments dedicated to implementing sustainably energy initiatives in the region, including operating the local community choice aggregation program. A graduate of Humboldt State University, Matthew serves on the board of directors of several community nonprofits, including the Trinidad Coastal Land Trust, the Redwood Parks Conservancy, and the Greater Eureka Chamber of Commerce, and the Humboldt Folklife Society, and is Vice President of the California Community Choice Association (CalCCA). He plays the bagpipes and is Assistant Chief of the Westhaven Volunteer Fire Department.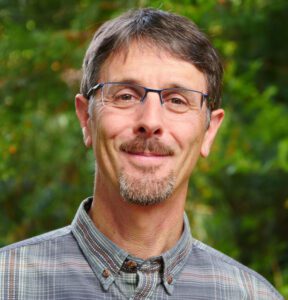 Jim Zoellick is a Principal Engineer at the Schatz Energy Research Center at Humboldt State University with 25 years of dedication. His work involves planning, analysis, project development, and implementation, with a special focus on tribal and public sector projects in rural northern California. Most recently he has worked to develop, deploy, and evaluate cutting-edge microgrid technology. He has managed or co-managed two microgrid projects at the Blue Lake Rancheria, including the 2018 DistribuTECH Project of the Year for DER Integration. Currently, he is co-managing the Redwood Coast Airport Microgrid Project; this will be the first front-of-meter, multi-customer microgrid on Pacific Gas & Electric's distribution system.