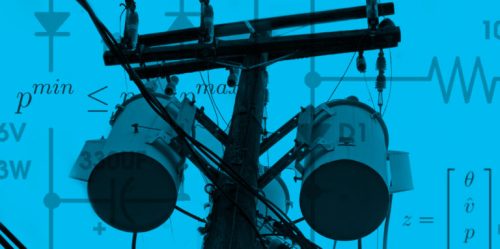 Webinar: The rise of Distribution Resources Planning
The Clean Coalition's John Bernhardt and Cameron Brooks of E9 Insight presented at this webinar, which took place on May 17, 2018.
Clean Coalition Outreach Director, John Bernhardt, and Cameron Brooks of E9 Insight presented on the growing role of and interest in Distribution Resources Planning in a webinar that took place on May 17, 2018.
Click here to watch this video on YouTube.
The nature of how we generate, manage, and deliver energy is quickly changing. Distributed energy resources (DER) — such as local renewables, energy storage, and demand response — offer a suite of valuable services to the grid, such as flexible loads, dispatchable storage and generation, and local voltage support. Increased deployment of DER, by customers and utilities, is making distribution grids centers of innovation and investment on both sides of the customer meter. However, traditional utility planning processes were not designed to account for the increasingly dynamic nature of distribution grids, two-way power flows, and utilization of DER. Therefore, new distribution grid planning processes are necessary.
This webinar:
Detailed key components of Distribution Resources Planning and discussed how states are initiating this policy
Provided an update on the general trends from current regulatory proceedings
Slides are available in PDF or PPT format.
Go here for more information on Distribution Resources Planning.
Presenters
John Bernhardt is Outreach Director for the Clean Coalition. He has spent more than a decade working on energy and environmental policy. In particular, he brings extensive knowledge of the evolving electric utility sector, with a focus on forward-looking utility programs that effectively capture the benefit of distributed energy resources for system-wide benefit. He has consulted with numerous electric utilities across the country, and his writings on the electricity sector have been featured in a variety of media outlets, including Forbes, National Geographic, and the Los Angeles Times.
Cameron Brooks is the Founder and President of E9 Energy Insight. He also serves as President of Tolerable Planet Enterprises, an advisory firm that provides a unique combination of regulatory engagement, business development, and policy strategy. In these capacities, he has worked with organizations including the U.S. Department of Energy, Lawrence Berkeley National Labs, Google, Energy Foundation, Sunverge, Environmental Defense, Tendril, Varentec, Navigant Research, Mission:data, Gridwise Alliance, Virgin Unite, and the Smart Grid Consumer Collaborative. A seasoned executive, Cameron has deep experience with public policy, capital markets, and electricity regulation that give him a unique ability to craft and lead innovative solutions.