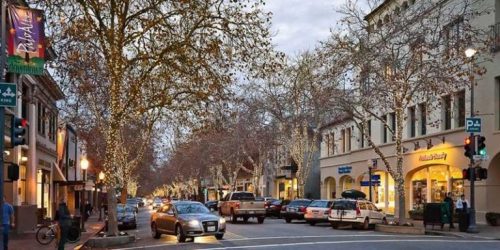 WEST Summit 2014: Net Positive Call to Action
Executive Director Craig Lewis presented at this event, which took place at on November 19, 2014 in Palo Alto, CA.
Craig Lewis, Executive Director of the Clean Coalition, presented on the Downtown Palo Alto Net Zero Energy (DPANZE) Initiative at the Sustainable Silicon Valley WEST Summit, which took place at on Wednesday, November 19 in Palo Alto, CA.
Through the DPANZE Initiative, the Clean Coalition is targeting 100 commercial buildings in downtown Palo Alto for Net Zero Energy.  DPANZE is designed to serve as a retrofit example for the rest of Palo Alto and far beyond.  In addition to getting existing buildings to NZE through significant energy efficiency measures and local renewables, DPANZE will heavily promote fuel switching to electrify natural gas applications and accelerate the transition to Electric Vehicles (EV), away from petroleum-dependent vehicles.  The fuel switching efforts will maximize the contribution of renewables and energy efficiency throughout the built environment and into the transportation sector.