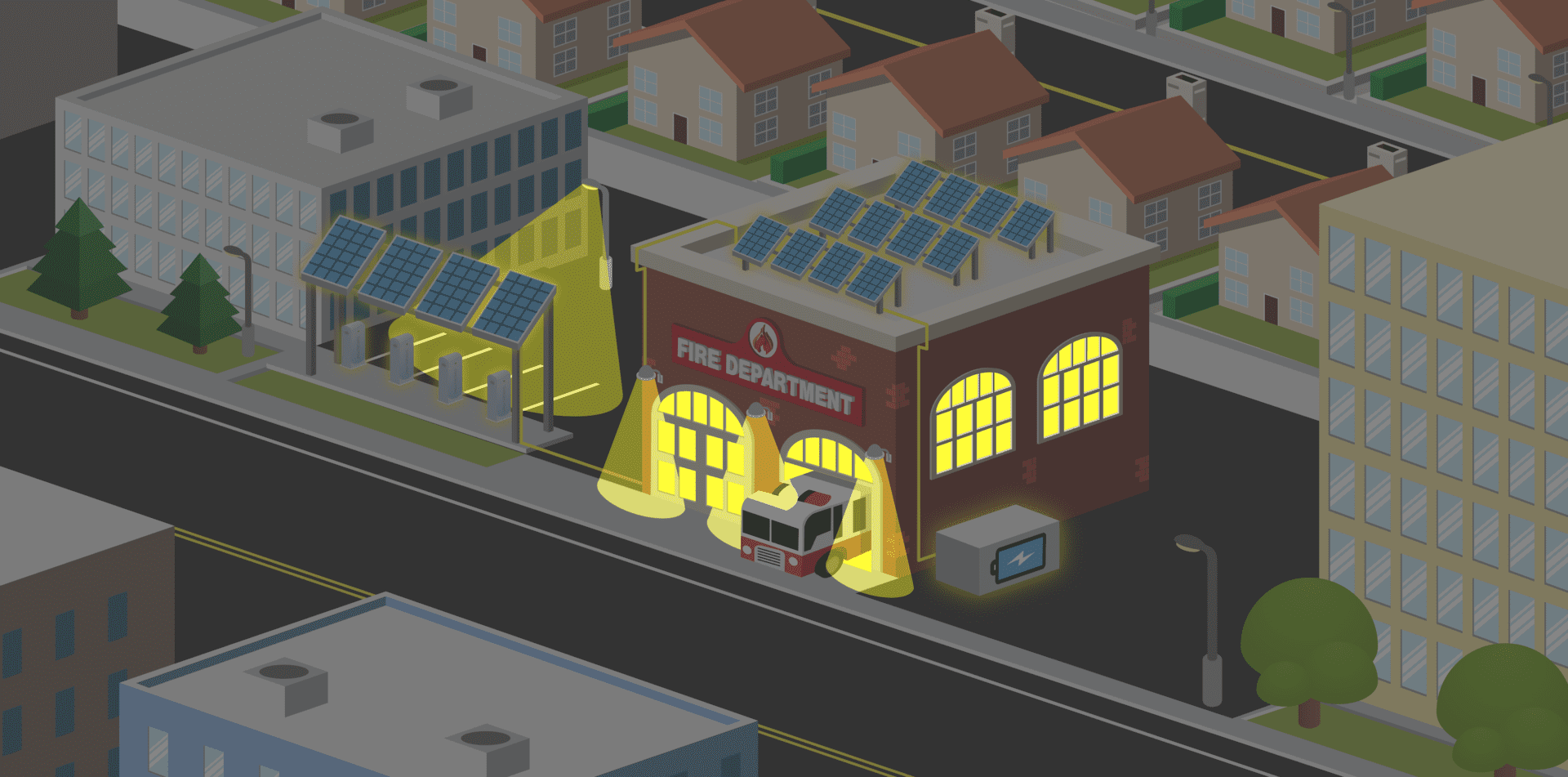 PAEC will include at least one Solar Emergency Microgrid that the Clean Coalition is designing to provide renewables-driven power backup to critical facilities.
A Solar Emergency Microgrid has three basic components:
Solar
Energy storage
Monitoring, communications, and control
Solar Emergency Microgrids are designed to provide indefinite backup power for critical loads, like police and fire stations, emergency operations centers and shelters, and critical communications and water infrastructure.
Solar Emergency Microgrid report
This design and deployment plan is for a Solar Emergency Microgrid within the core PAEC region. The Solar Emergency Microgrid will provide renewables-driven power backup for critical facilities, such as police and fire stations, emergency operations centers, emergency shelters, and other facilities prioritized by the jurisdiction — providing environmental, economic, and resilience benefits to the area.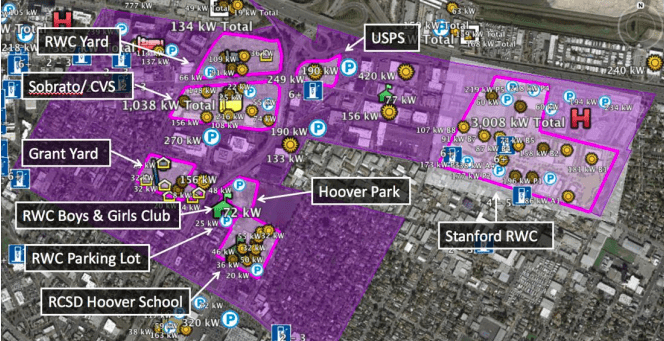 Recent news
The latest in clean local energy
Learn about our innovative projects and initiatives on our blog, and see what others are reporting about our important work.
Utilities Propose Resiliency Adders that Could Benefit California Microgrids
Microgrid Knowledge reports on resiliency adder programs.
Read article
How a standardized Value of Resilience will proliferate Community Microgrids
The ability to easily comprehend the Value of Resilience (VOR) is key to unleashing the indefinite power backup capabilities of renewables-driven microgrids.
Read More
The most effective way to deploy a Community Microgrid in the Goleta Load Pocket
A Feed-In Tariff targeted at critical community facilities will bring resilience to this California region.
Read More