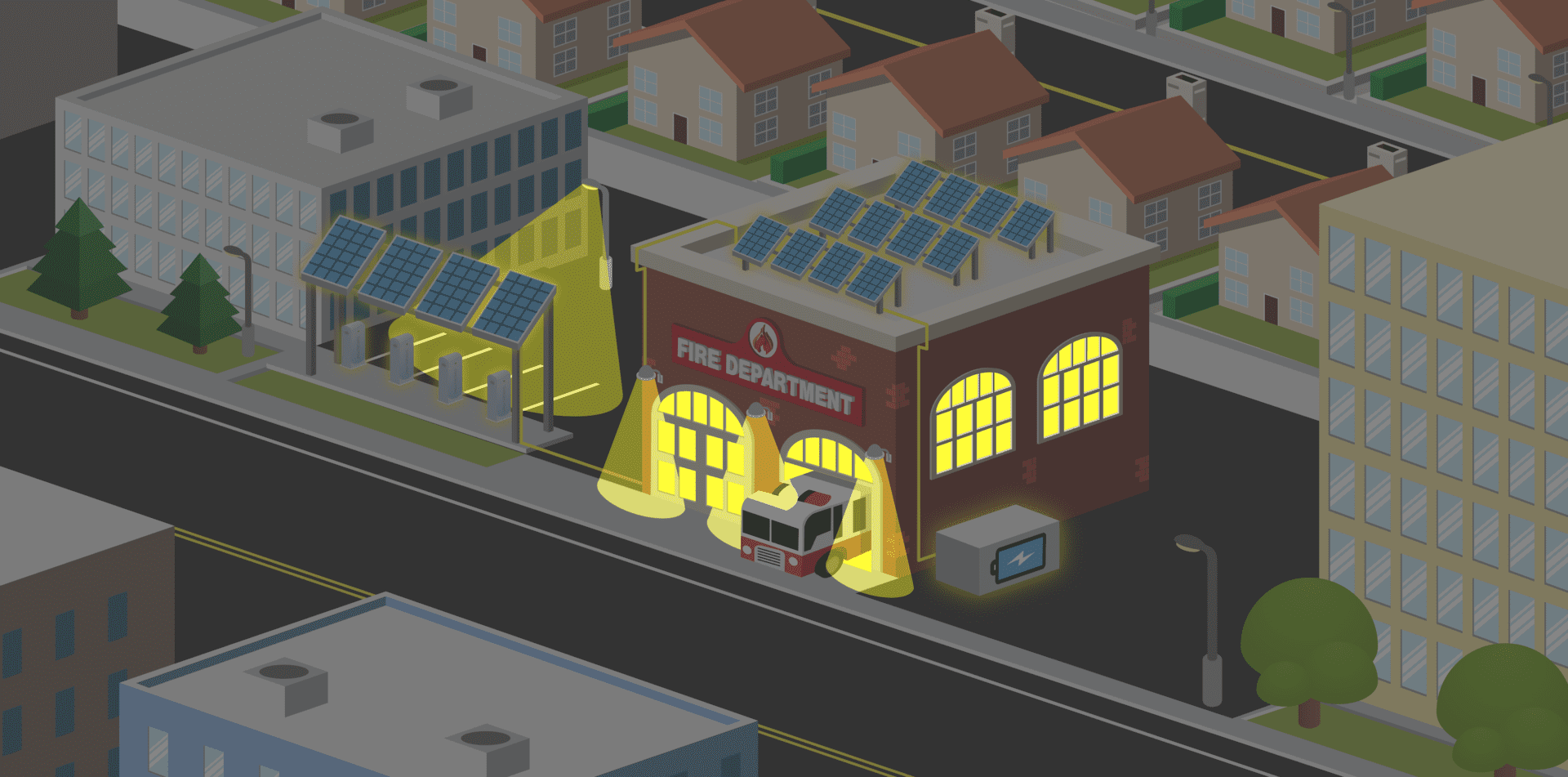 PAEC will include at least one Solar Emergency Microgrid that the Clean Coalition is designing to provide renewables-driven power backup to critical facilities.
A Solar Emergency Microgrid has three basic components:
Solar
Energy storage
Monitoring, communications, and control
Solar Emergency Microgrids are designed to provide indefinite backup power for critical loads, like police and fire stations, emergency operations centers and shelters, and critical communications and water infrastructure.
Solar Emergency Microgrid report
This design and deployment plan is for a Solar Emergency Microgrid within the core PAEC region. The Solar Emergency Microgrid will provide renewables-driven power backup for critical facilities, such as police and fire stations, emergency operations centers, emergency shelters, and other facilities prioritized by the jurisdiction — providing environmental, economic, and resilience benefits to the area.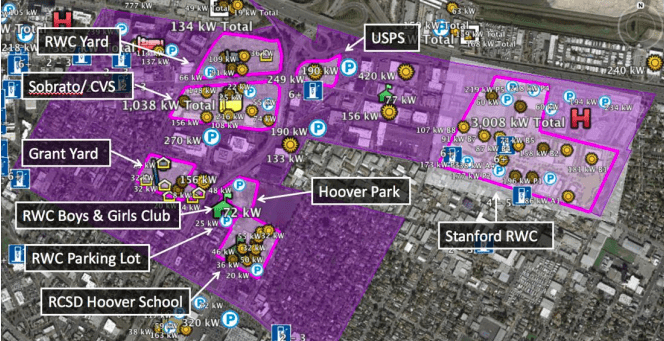 Recent news
The latest in clean local energy
Learn about our innovative projects and initiatives on our blog, and see what others are reporting about our important work.
Electrification is an all-around winner
Program Manager John Sarter argues the case for resilience.
Read article
Natural disasters could spark US microgrid surge
S&P Global covers microgrid technology in the aftermath of natural disasters.
Read article
Making it easy to electrify and prepare for a resilient future
Our Electrification & Community Microgrid Ready (ECMR) guidelines show the way.
Read More