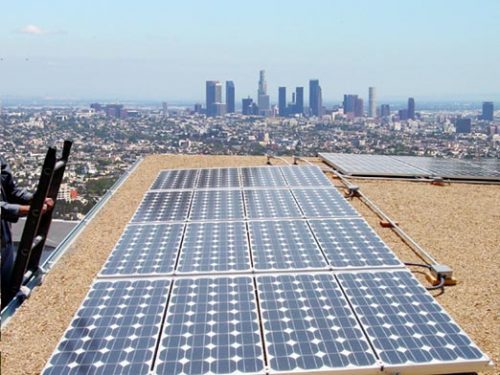 CLEAN Programs: Bringing Clean Energy to Your Community
The Clean Coalition co-hosted this webinar, which took place on August 8, 2013.
The Clean Coalition and Focus the Nation held an informative webinar, titled CLEAN Programs: Bringing Clean Energy to Your Community. During this webinar on Thursday, August 8, we shared how forward-thinking utilities across the country are utilizing this proven, easy-to-implement policy to bring clean local energy online.
CLEAN Programs, which are responsible for deploying much of world's renewable energy, have also been hugely successful in the United States. Long Island Power Authority (LIPA) recently announced the expansion of its CLEAN Solar Initiative (CSI) from 50 megawatts (MW) to 150 MW – enough to power roughly 13,000 homes. Similarly, the Los Angeles Department of Water and Power's (LADWP) CLEAN LA Solar Program, designed to bring 100 MW of local solar online, has experienced significant and favorable results. Since opening the first 20 MW tranche in February, LADWP has received applications totaling more than 115 MW – signaling strong demand for distributed solar energy and correct pricing.
LIPA and LADWP are building upon the success of CLEAN Programs in Sacramento, California and Gainesville, Florida. During this webinar, attendees learned how their community can also harness the power of CLEAN Programs to bring more clean local energy online.
Specifically, this webinar addressed:
How clean local energy benefits energy consumers, communities, and utilities
How CLEAN Programs work
Where CLEAN Programs have proven highly successful
How to evaluate if a CLEAN Program is right for your community
How to strategically build support for a CLEAN Program
A copy of the presentation is available [PDF], as is the entire audio recording [WMV].