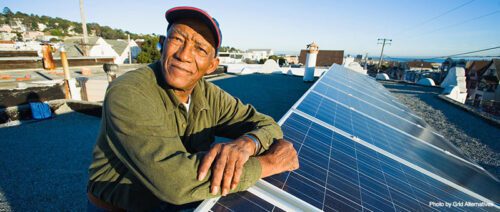 Envisioning a Climate-Safe California: Stories and Solutions webinar #2: Building a Resilient and Equitable Grid for the Future – 7 December 2022
The Clean Coalition was a partner organization for this webinar, which took place on 7 December 2022 at 10am.
The Climate Center believes in thriving, healthy communities. They envision a future where everyone in California enjoys clean air and water, renewable and reliable energy, healthy food, and abundant nature. California has the tools and the know-how to make this vision a reality if our elected leaders summon the political will. It is time we put people back at the heart of policy. In doing so, we can keep our friends and loved ones safe from worsening climate disasters, create millions of family-sustaining jobs, and give everyone the chance to thrive in the clean energy economy.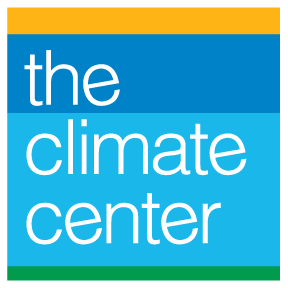 The climate center's Envisioning a Climate-Safe California: Stories and Solutions webinar series will combine personal stories, frontline perspectives, scientific expertise, and policy analysis to shed light on how California can lead the world toward a climate-safe future. We'll hear from the people and communities feeling the impacts of the climate crisis today as well as those advocating for solutions.
See below for more information on the second webinar of the series.

Webinar #2: Building a Resilient and Equitable Grid for the Future
Wednesday, 7 December, 2022 at 10am to 11:30am PST
This webinar laid out a vision for the future of California's electricity system and highlight the people and organizations working to create it. It explored the role of local governments, Community Choice Agencies (CCAs), and others in helping to plan for the use of clean, distributed energy in a way that maximizes benefits to the community and provides reliable, affordable electricity for all.
Presenters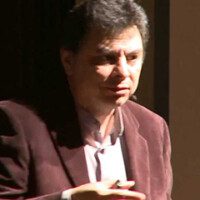 The research of urban sociologist Dr. Jesse Hernandez is dedicated to understanding social problems that affect community cohesion, neighborhood development, and quality of life. His current research centers on using neighborhood-based energy and housing planning to implement climate change and sustainable community strategies in neighborhoods experiencing long-term divestment, health disparities, racial segregation, and poverty.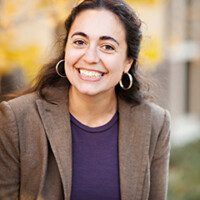 As MCE's Manager of Strategic Initiatives, Alexandra McGee works to coordinate multi-departmental community benefits efforts. This includes supporting green-collar workforce development initiatives, battery storage development for local resiliency, and advancing a commitment to equity through supplier diversity programs, among others. Previously MCE's Community Power Organizer, Alexandra has been responsible for advocating for residents who have been traditionally underrepresented in the renewable energy narrative, including low-income and Spanish speakers, in particular. She received her MA from UC Berkeley in 2014, after completing her thesis on small-scale, decentralized, renewable energy systems for rural electrification in Nicaragua.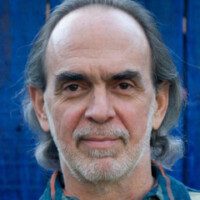 Lorenzo Kristov has worked in electricity policy for over 25 years, at the state and national levels in the U.S. and overseas. He is currently an independent policy expert working to transition the power system to renewable generation and distributed resources, and to enable communities and local governments to develop local power systems for resilience, decarbonization and energy justice. From 1999 to 2017 Lorenzo was a Principal in market design and infrastructure policy at the California Independent System Operator (CAISO), where he led projects to design the CAISO's nodal wholesale market and redesign the transmission planning and generator interconnection processes. In recent years he has been applying grid architecture to facilitate power system decentralization and designing DSO models for the electric distribution utilities of the future.