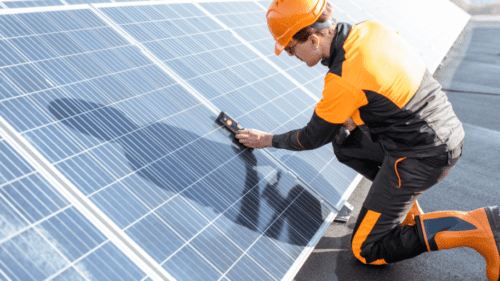 Envisioning a Climate-Safe California webinar #8: Cleantech Business for a Climate-Safe Future – 19 July 2023
The Clean Coalition was a partner organization for this webinar, which took place on 19 July 2023 at 10am.
The Climate Center believes in thriving, healthy communities. They envision a future where everyone in California enjoys clean air and water, renewable and reliable energy, healthy food, and abundant nature. California has the tools and the know-how to make this vision a reality if our elected leaders summon the political will. It is time we put people back at the heart of policy. In doing so, we can keep our friends and loved ones safe from worsening climate disasters, create millions of family-sustaining jobs, and give everyone the chance to thrive in the clean energy economy.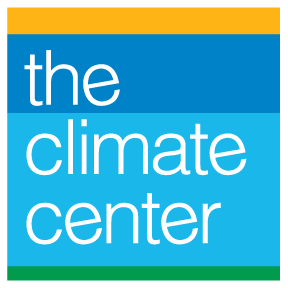 The climate center's Envisioning a Climate-Safe California: Stories and Solutions webinar series will combine personal stories, frontline perspectives, scientific expertise, and policy analysis to shed light on how California can lead the world toward a climate-safe future. We'll hear from the people and communities feeling the impacts of the climate crisis today as well as those advocating for solutions.
See below for more information on the eighth webinar of the series.

Webinar #8: Cleantech Business for a Climate-Safe Future
Wednesday, 19 July, 2023 at 10am to 11:30am PST
This webinar explored how businesses and entrepreneurs are already contributing to climate solutions and their role in accelerating the transition to a clean energy economy. The panel included a high-tech energy efficiency service company, a business focused on using energy analytics to help Community Choice Agencies have more impact with programs to reduce greenhouse gas emissions, and a collaboration between the solar company Sunpower and GM on using electric vehicles to provide backup power to residences. Presenters discussed the challenges and opportunities they face and how they communicate their value proposition to customers. They also reflected on what additional policies are needed to scale the market and how they can leverage the massive amounts of public funding from both the state and federal governments.
Presenters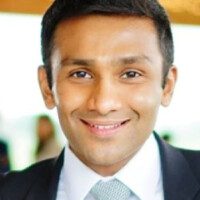 Krishna Nutakki is the Vice President of EV Strategic Development at SunPower and is responsible for building and leading SunPower's EV Charging business. He has over 14 years of experience in the Energy Industry spearheading the launch of new renewable energy businesses. Prior to joining SunPower, he led Shell's efforts to drive decarbonization of heavy-duty trucking in the US and led the launch of an energy efficiency and energy management subscription business for Commercial and Industrial customers. Krishna holds a bachelor's degree in Accounting and Economics from Penn State University and an MBA from London Business School.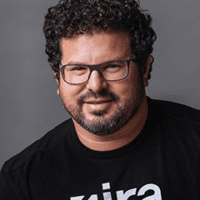 Elhay Farkash is an accomplished business leader and the CEO of Zira Group Inc. Zira, an energy-first digital transformation platform, stemmed from a successful large-scale research project by MIT, UC Berkeley, and the University of Chicago that leverages AI to help industrial manufacturers optimize operations and reduce their energy footprint. Elhay is passionate about sustainability and software, primarily for driving growth where the two intersect. Before founding Zira, Elhay managed business development for Oracle's Value Chain Planning Solutions.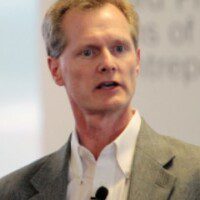 Russell Hancock is President & CEO of Joint Venture Silicon Valley, a position he has held since 2003. In this role, Dr. Hancock is best described variously: as a civic leader, community gatherer, institution builder, social entrepreneur, and outspoken advocate for regionalism. Educated at Harvard in the field of government, Russell received a Ph.D. in political science from Stanford University where he currently teaches in the Public Policy Program.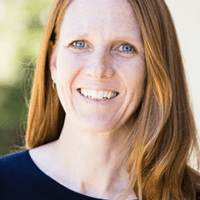 Carmen Best leads Recurve's strategic policy outreach and market preparation efforts. In partnership with utilities, state agencies, commissioners, and advocates, she helps sow the seeds for demand flexibility to scale as a reliable grid resource. She supports the consistent valuation of the impacts of demand-side interventions and accessible analytics to drive market-based decarbonization. Carmen actively supports open-source projects where methods and software can revolutionize the way demand flexibility is measured, deployed, and procured.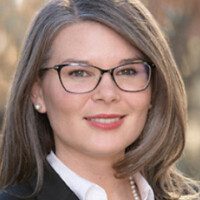 Rosa Cucicea is responsible for growing River City Bank's services for clean energy companies. Under her stewardship, the bank has become a clean energy leader in California by serving a majority of the state's Community Choice Aggregators, financing renewable energy projects, and supporting other local sustainable efforts. Rosa established the bank's Clean Energy Division in 2018. Rosa graduated with honors from the University of California at Davis with a bachelor's degree in economics and will graduate in 2023 with an MBA from the Berkeley Haas School of Business.