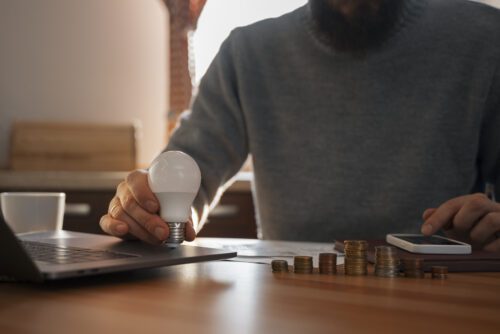 Webinar: A Fixed Charge solution that satisfies legal requirements while preempting another attack by the utilities on Local Solar – Tuesday 15 August 2023
This one-hour webinar took place on 15 August 2023 at 11am PT.
A fixed charge cannot be considered the silver bullet solution to make electric rates affordable for all Californians. The most effective way to save ratepayers money and reduce rates for everyone — to the tune of hundreds of billions over the coming decades — is to reduce the cost drivers leading to skyrocketing rates, namely investments in transmission infrastructure. Importantly, the result will also deliver an unparalleled trifecta of economic, environmental, and resilience benefits associated with deploying Local Solar to communities everywhere.
Assembly Bill 205 (2022) removed the existing cap on fixed charges for residential electric rates, required the California Public Utilities Commission (CPUC) to consider a tiered fixed charge option based on income (so lower-income ratepayers receive higher savings) by July 2024, and to move forward with creating a framework to enable demand flexibility.  Thus far, the CPUC has approved new Rate Design Principles — updating longstanding precedents — and crafted principles for Demand Flexibility, setting the foundation for the proceeding to move forward.
Following the creation of Guiding Principles, the CPUC solicited proposals for the first version of a residential fixed charge that includes: which rate components should be included in a Fixed Charge, how many income brackets are appropriate, and how to implement such a Fixed Charge. The Clean Coalition advanced a reasonable and easy-to-implement Fixed Charge; almost every other party proposed a significantly more expensive fixed charge that would require major changes to implement. These higher Fixed Charge proposals will lead to millions of renters and Californians who are already having financial difficulties ending up with higher electricity bills. Given that electric rates are already unaffordable — and still skyrocketing — in California, it is important to understand the future of rate design and what the path to electrification looks like.
This webinar covered:
The background of AB 205 & the CPUC's Demand Flexibility proceeding implementing the requirement for a Fixed Charge based on income.
The Clean Coalition's modest Fixed Charge proposal and the methodology behind it.
Why rates should primarily remain volumetric.
The main cost drivers of increasing electricity rates.
How high Fixed Charge proposals would result in net losses for most residential customers and upend the incentive to conserve energy.
How high Fixed Charge proposals from the utilities and others will kill electrification ambitions for all ratepayers in California.
How the Clean Coalition's proposal will ensure that everyone can use energy intelligently, while minimizing costs for all ratepayers.
Presenters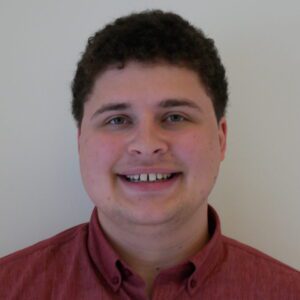 Ben Schwartz represents the Clean Coalition in proceedings at the CPUC, focusing on microgrids, interconnection, net energy metering, renewable procurement, rate design, and more. With a background in environmental studies and public policy, he brings valuable insight to the diverse local, state, and national policy work done at the Clean Coalition. Ben is passionate about helping humanity solve the three greatest crises that exist today: climate change, water scarcity, and the lack of clean energy. Ben holds a BA in History of Public Policy and Environmental Studies from UC Santa Barbara.
Josh Plaisted received his MSME at UW Madison's Solar Energy Laboratory in tandem with a certificate in energy analysis and policy. He has over two decades experience in the solar field running product development, systems simulation, and field performance validation from startups to publicly traded multinational corporations. Mr. Plaisted has assisted in the development of regulatory standards and provided guidance and testimony before the CEC and CPUC.