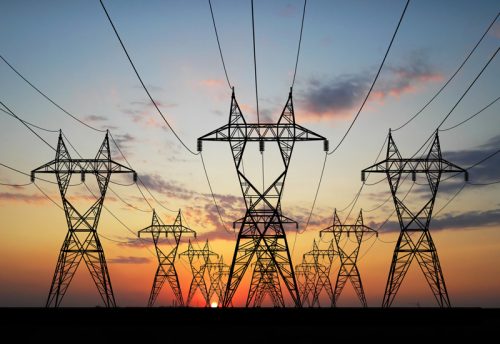 Guiding distribution grid planning processes
The Clean Coalition is helping to guide New York toward a cleaner, more affordable, and more resilient power system.
In the wake of Hurricane Sandy, New York's leaders came to realize the inadequacy of the state's power system to meet 21st century challenges. Climate change is increasing the frequency and intensity of extreme weather events, threatening more severe and prolonged power outages. Further, to meet the needs of its growing population, New York must add new generating capacity, which will continue to contribute to climate change if using fossil fuels. Finally, electricity bills in New York continue to rise ever higher – caused mainly by rising wholesale electricity costs.
In response to these challenges, the state launched an initiative known as Reforming the Energy Vision ("REV"). New York's Public Service Commission ("PSC") is leading REV with the goal of overhauling the state's power system and regulatory landscape to promote greater deployment of distributed energy resources, like local renewables, energy storage, and demand response.
This fall, the Clean Coalition submitted comments on a PSC proposal to develop the REV market in New York. The comments focused on how to best guide the distribution grid planning process in New York, which will be performed through the creation of Distributed System Implementation Plans ("DSIPs"). New York must proactively prepare for increased deployment of distributed energy resources to streamline their smooth integration into the grid.
In our comments, the Clean Coalition leveraged its experience leading implementation of California's Distribution Resources Plans. The Distribution Resources Plans are similar to the DSIPs that REV will employ, and lessons learned in California are directly relevant to New York. Most importantly, the Clean Coalition stressed the need to begin modeling the distribution grid to determine the optimal locations for deploying distributed energy resources that will provide the highest value to ratepayers.
To prove the efficacy of our distribution grid planning process, the Clean Coalition recommends that utilities promptly design and implement pilot projects that model one substation area, identify optimal locations for distributed energy resources, and subsequently deploy the resources accordingly. These pilots stem from our groundbreaking work, which is being conducted in collaboration with Pacific Gas and Electric ("PG&E"), in the Bayview and Hunters Point areas of San Francisco. Known as the Hunters Point Community Microgrid Project, this effort will prove that local renewables can fulfill at least 25% of total electric energy need for the 20,000 customers served by the Hunters Point substation while maintaining or improving power quality, reliability, and resilience.
While the Hunters Point Community Microgrid Project is our flagship effort, we are working with a number of other utilities to stage additional Community Microgrid Projects. In particular, the Clean Coalition is working with PSEG Long Island to strengthen a vulnerable portion of the region's grid by deploying significant amounts of local renewables coupled with grid solutions like energy storage. These pilot projects are informing states' distribution grid planning processes and will have a significant impact on the future utilization of distributed energy resources.
In the coming months, we will continue our involvement in the New York REV process — sharing our expertise in distributed grid planning with the PSC and others. The Clean Coalition recently joined the Clean Energy Organizations Collaborative, which serves as a forum for aligned stakeholders in REV and other proceedings and includes national and state-based environmental groups, clean energy companies, renewable energy industry trade associations, energy efficiency providers, academic centers, and groups focused on consumer issues. Through our engagement, the Clean Coalition aims to guide New York toward a cleaner, more affordable, and more resilient power system.