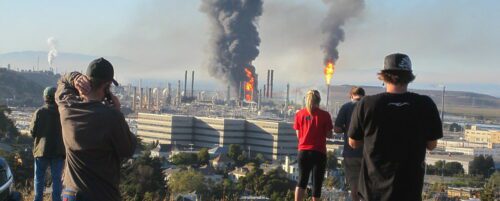 Investing in Climate Action for Jobs, Health, and Equity webinar #1: The Human and Economic Costs of Inaction – Thursday 18 November 2021
The Clean Coalition was a partner organization for this webinar, which took place on 18 November 2021 at 10am PST.
The head of the United Nations called the UN's latest IPCC report a "code red" warning for humanity. His message: act on climate change now or pay the price for years to come. In the midst of record-breaking fires, drought, floods, and extreme heat, it is clear that massive investments will be required to ensure a climate-safe future for California. Creating a prosperous, zero-carbon economy for the state presents enormous opportunities, including economic and job benefits, community benefits through creating more equity and resilience and improving health outcomes, and through protecting our agricultural industry and restoring wildlands.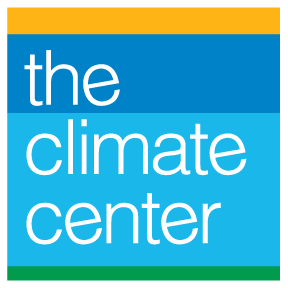 The Climate Center's Investing in Climate Action for Jobs, Health, and Equity webinar series will bring together diverse experts and policymakers to discuss how much we need to invest, what the areas are for priority for investment, and what returns can we expect.
See below for more information on the first webinar of the series.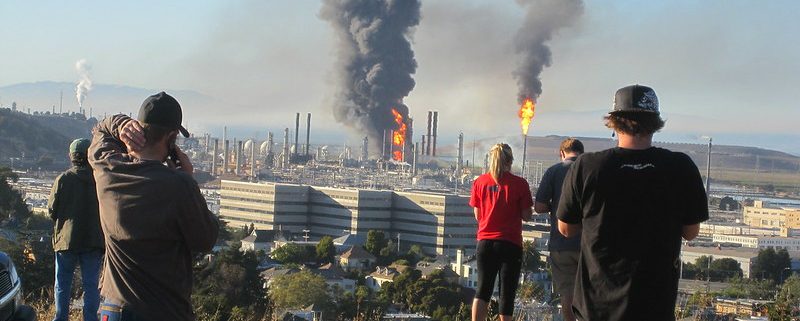 Webinar #1: Investing in Climate Safe Policy: The Human and Economic Costs of Inaction
Thursday, 18 November, 2021 at 10am to 11:30am PST
Achieving a climate-safe future for California will require massive investments, both public and private, in all sectors of the economy. But people across the state are already paying a heavy price for our tepid approach to the climate crisis today. This webinar took a deep dive into the cost of "business as usual," both in terms of lost economic opportunity, and in terms of the tangible costs our society must bear from in the form of healthcare costs, fire protection, and the other tangible manifestations of the climate crisis.
Presenters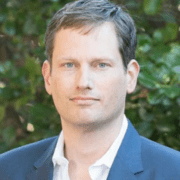 Chris Busch is Energy Innovation's Research Director, where he leads the firm's California Climate Policy Program and provides evidenced-based reasons for optimism in the battle against climate change. Previously, he served as Policy Director for the BlueGreen Alliance and Climate Economist for the Union of Concerned Scientists. In 2009, he was appointed to California's Economic and Technology Advancement Advisory Committee. Chris holds a Ph.D. from the Department of Agricultural and Resource Economics and a Master of Public Policy, both from the University of California, Berkeley. He has been quoted in major publications such as the Los Angeles Times, New York Times, and Wall Street Journal, and published in peer-reviewed journals such as Energy Policy, Land Economics, and the Electricity Journal.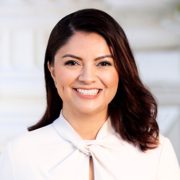 Senator Lena A. Gonzalez represents the 33rd District and its nearly 1 million residents in the South/Southeast Los Angeles and Long Beach areas. A strong voice for working families, advocating to improve working conditions and prioritizing the fight for a clean environment, digital inclusion, LGBTQ+, women's rights and policies around economic vitality of small businesses.
Senator Gonzalez is a member of the Special Committee on Pandemic Emergency Response, Energy, Utilities and Communications, Environmental Quality, Judiciary and Health committees. Additionally, she serves as the Chair of Senate Transportation Committee, a huge milestone for women and the Latina(o) community.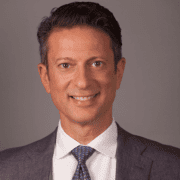 Ibrahim AlHusseini is a family office principal, venture capitalist and philanthropist dedicated to advancing social and environmental change globally and particularly in emerging economies. Ibrahim has spent his early career much as a sustainability-focused serial entrepreneur, with significant experience in operations, sales and finance and realized multiple exits.
Prior to launching FullCycle Climate Partners, Ibrahim launched FullCycle Energy, LP to help address urgent need for waste solutions by investing in technologies that can revolutionize our relationship with waste. Ibrahim is also the founder and managing partner of The Husseini Group LLC, a firm dedicated to facilitating, financing, and guiding ventures that embrace social enhancement and ecological sustainability.