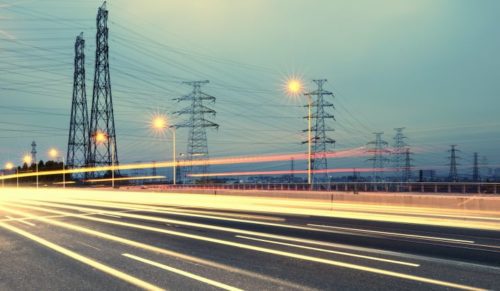 Making it easy to electrify and prepare for a resilient future
Our Electrification & Community Microgrid Ready (ECMR) guidelines show the way.
California is making progress on electrifying and decarbonizing the built environment — and the rest of the nation is starting to join in. Aiding the spread of this trend is the fact that it's cheaper to build all-electric than to install gas infrastructure and appliances. Going all-electric also creates a healthier indoor and outdoor environment, adding to its wins.
As crucial as electrification is, it's not enough by itself. To enhance resilience in our homes and communities, electrification must be accompanied by distributed energy generation and storage technologies — and by a shift to renewables-driven Community Microgrids.
With each passing day, the technologies and systems that enable this shift are becoming more affordable, more available, and easier to integrate. What's holding them back is a lack of policies and market mechanisms that support deploying Community Microgrids. As a result, the focus has been on microgrids for single homes and facilities. These represent a step in the right direction, but they don't provide the community-wide resilience of Community Microgrids, which can keep critical community facilities online indefinitely during any grid outage.
Cost-effectively electrifying and preparing for Community Microgrids
The good news is that despite the current obstacles, we don't have to wait to begin the shift to Community Microgrids. We can start now by ensuring that homes and facilities are ready to connect to Community Microgrids when the right conditions are in place — by pre-wiring a few simple systems in both new construction and retrofits.
To make this process easy, the Clean Coalition has teamed up with experts in the electrical and microgrid industries to develop an Electrification & Community Microgrid Ready (ECMR) design standard and economic analysis. The ECMR guidelines will help building owners, developers, and electrical engineers understand the simple, inexpensive wiring and components required to electrify structures and prepare them to connect to future Community Microgrids. The guidelines were developed as part of our North Bay Community Resilience Initiative (NBCRI), which is bringing energy resilience to a Northern California region devastated by wildfires.
The simple steps outlined in the ECMR guidelines will enable buildings to electrify as well as easily add energy storage and microgrid systems — either as they are being built or at a later date. Preparing buildings in this way will ensure that they are ready to take advantage of future policies and market mechanisms supporting distributed energy resources (DER) and Community Microgrids.

What's in the ECMR guidelines
The ECMR document is divided into three sections:
The first section contains definitions and examples of the primary types of microgrids and describes the operations of a microgrid both when the grid is online and when the grid is disrupted. The cost-effective microgrid types covered provide unparalleled resilience; they can also provide benefits to the grid and to other grid users by reducing the cost of grid operations and obviating the need for new grid infrastructure investments.
The second section contains specifications on the wiring and components needed to facilitate current or future full electrification and on-site solar generation, as well as to make structures Community Microgrid ready.
The final section contains a cost guide for the system and wiring components needed to electrify structures and to make them Community Microgrid ready.
As you can see in the cost section, the total cost for both electrification and Community Microgrid ready wiring is in the range of just $1,000. The savings of eliminating gas infrastructure from a new building is approximately $8,800 per home or unit, according to a new Report by the Rocky Mountain Institute. With savings far outweighing costs, the value of electrifying is clear.
There's another value that's less clear. Community Microgrids provide significant resilience value by delivering indefinite, renewables-driven backup power to a community's or a facility's critical loads. However, there is not yet an agreed-upon value for this resilience. To fill this gap and unleash the market for Community Microgrids, the Clean Coalition is developing a standardized Value of Resilience (VOR). Adding the VOR to the already significant cost savings of going all-electric makes it a no-brainer to ensure that structures are ready to connect to Community Microgrids when the right conditions are in place.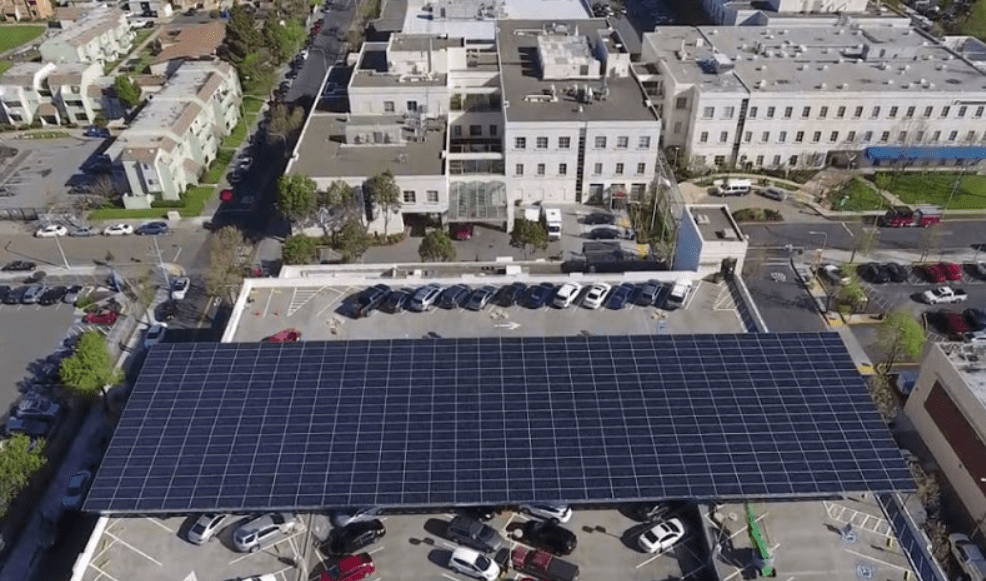 Help us get the word out
The ECMR guidelines can enhance building codes, and they should be part of the reach code for any municipality that has ambitions for electrification and resilience. As more municipalities aim for electrification and decarbonization, it's important for their planning departments to be aware of these simple, cost-effective steps that can help them achieve their goals.
There's never been a better time to electrify. In California, more than 50 cities are set to consider banning natural gas, and $1 billion of the state's annual energy efficiency budget has been opened to include electrification. When it becomes clear how cost-effective electrification is, more municipalities in both California and the rest of the country will promote it. When the added resilience value of Community Microgrids becomes clear, more communities will prepare for them.
To encourage these developments, we need to ensure that the word gets out. Everyone needs to know how simple and cost-effective it is to electrify buildings and ensure they're ready to connect to future Community Microgrids.
Our ECMR guidelines provide a concrete starting point to show building owners, developers, and municipalities that it makes sense to electrify now. Please help get the word out by pointing your contacts to the ECMR guidelines, sharing the guidelines on social media and at events, and discussing them in relevant forums.
To learn more or to get involved in the NBCRI, please contact John Sarter, Program Manager, at johns@clean-coalition.org.