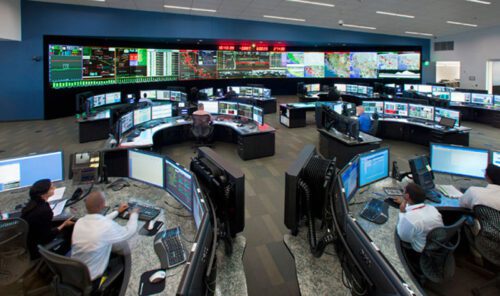 Webinar: CAISO: New leadership and the path forward – Wednesday, 9 Dec 2020 at 11am PT
This one-hour webinar took place on 9 December 2020 at 11am.
Click here to watch the video on Youtube.
In this webinar, Elliot Mainzer, the new President and CEO of the California Independent System Operator (CAISO), and members of his leadership team shared their perspectives on a number of key energy issues in California.
This webinar covered:
The ISO's perspective on the events of August 14-15, including lessons learned and resulting actions related to the ISO's markets and grid operations.
An update on the Western Energy Imbalance Market.
Issues associated with Transmission Access Charges (TAC) in California.
Implementation of FERC Order 2222.

Presenters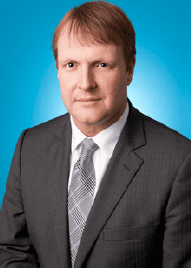 Elliot Mainzer, CAISO President and CEO
Elliot Mainzer is the President and Chief Executive Officer of the California Independent System Operator (ISO). The ISO is responsible for managing the flow of electricity that serves 80 percent of California and a small portion of Nevada. The CAISO also runs a real-time energy market for utilities in eight western US states and conducts reliability coordinator services for most balancing authorities in the West.
Mr. Mainzer is committed to using leading-edge policies and new technologies to accelerate California's drive towards the reliable decarbonization of its electric power grid. He started in his new role at the ISO on September 30, 2020 following a successful 18-year career at the Bonneville Power Administration (BPA) where he was at the forefront of transformational changes in the western electricity market.
While serving as BPA's administrator and CEO from 2013-2020, Mr. Mainzer effectively navigated the agency through a period of tremendous industry change and economic headwinds by improving the agency's long-term cost competitiveness and financial resiliency, modernizing assets and system operations, and positioning BPA as a more responsive and agile business partner.
In recent years, Mr. Mainzer has co-chaired the Western Electric Industry Leaders Group to support greater western market and policy coordination on such topics as resource adequacy, transmission development, and carbon accounting. He has also served as the Chair of the U.S. Entity for the Columbia River Treaty with Canada and on the boards of the Electric Power Research Institute, and the Utility Wind Integration Group.
A native of San Francisco, Mr. Mainzer has an undergraduate degree in geography from U.C. Berkeley, and master's degrees in Business Administration and Environmental Studies from Yale University. Mainzer and his wife Margaret have twin boys. He is also an amateur jazz saxophonist and dedicated student of jazz theory and history.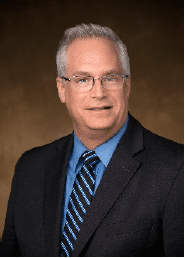 Mark Rothleder, CAISO Chief Operating Officer
Mark Rothleder is the Senior Vice President and Chief Operating Officer at the California Independent System Operator (ISO), leading a cross-functional team including policy, planning, operations and technology. Before being named to his current position, he served as the Vice President of Market Policy and Performance. Mr. Rothleder's previous positions included Executive Director of Market Analysis and Development, and Principal Market Developer and Director of Market Operations. As a member of the original ISO start-up team in 1997, he is now the longest serving ISO employee.
In spring 2009, Mr. Rothleder led a multifunctional team in designing and implementing market rules and software modifications related to the ISO's Market Redesign and Technology Upgrade (MRTU). Since joining the ISO twenty-three years ago, Mark has worked extensively on implementing and integrating the approved market rules for California's competitive wholesale energy and reserves markets.
Mr. Rothleder is a registered Professional Electrical Engineer in the state of California and holds a B.S. degree in Electrical Engineering from the California State University, Sacramento. He has taken post-graduate coursework in Power System Engineering from Santa Clara University and earned an M.S. in Information Systems from the University of Phoenix. Prior to joining the ISO, Mr. Rothleder worked for eight years in the electric transmission department of Pacific Gas and Electric Company, where his responsibilities included operations engineering, and transmission planning and substation design.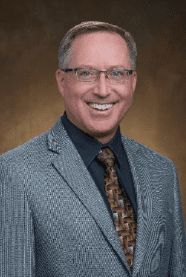 Neil Millar, Vice President of Infrastructure and Operations Planning
Neil Millar, Vice President of Infrastructure and Operations Planning at the California Independent System Operator (ISO), leads the division responsible for its transmission planning, infrastructure contracts,
operations engineering services, and generation interconnection processes.
Prior to joining the California ISO in November of 2010, he was with Alberta's Utilities Consumer Advocate, the Alberta Electric System Operator, and TransAlta Utilities, then a vertically-integrated utility.
Mr. Millar earned his Bachelor of Science in Electrical Engineering degree at the University of Saskatchewan and is a Professional Engineer registered in Alberta, Canada.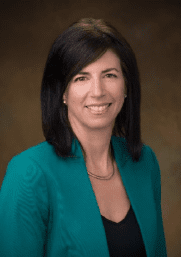 Stacey Crowley, Vice President of External and Customer Affairs
Stacey Crowley is the Vice President of External and Customer Affairs for the California Independent System Operator (ISO). She oversees all aspects of customer support, communications, government relations and regional policy activities.
Prior to coming to the ISO, Ms. Crowley was the Director of the Nevada State Office of Energy and advisor to Nevada Governor Brian Sandoval where she helped define energy opportunities and challenges in the state. In that role she served as Chair of the Western Interstate Energy Board and served on the board of the National Association of State Energy Officials.
Earlier in Ms. Crowley's career, she practiced as an architect with an emphasis on environmental sustainability. She has a B.S. in Architecture from the University of Michigan and Masters of Architecture from the University of New Mexico.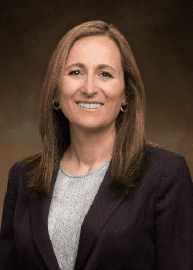 Anna McKenna, Interim Head of Market Policy and Performance
Anna Alfano McKenna is the Interim Head of Market Policy and Performance at the California Independent System Operator (ISO). Since joining the ISO in May 2005, she has advised the corporation and led on a variety of regulatory matters and issues related to the development of market and operational enhancements, expansion of regional markets, tariff amendments, enforcement proceedings and market manipulation proceedings, implementation and compliance matters, compliance with rule makings, resource adequacy, market monitoring and manipulation issues, transmission issues, and day-to-day operations in a FERC-regulated environment. Ms. McKenna has also participated and advised in state regulatory matters that impact ISO markets and resource adequacy and has collaborated with representatives of other Independent System Operators, Regional Transmission Operators, and utilities to provide feedback to Federal agencies on important policy initiatives that affect energy markets and reliability.
Before joining the ISO, Ms. McKenna was an associate at the law firm of Troutman Sanders LLP, in Washington D.C., where over a period of six years she advised and assisted clients in development of markets and supportive documentation, market-based rate authority matters, capacity markets, transmission planning, interconnection issues, regulation of natural gas pipelines and legislative matters. Prior to becoming an attorney, Ms. McKenna worked at the International Food Policy Research Institute in Washington, D.C., where she analyzed agricultural markets trends and linkages in developing countries to further the goal of open, fair and sustainable markets. She organized and participated in numerous public forums with global leaders to strategize and collaborate on policy recommendations and co-authored several articles and supporting documentation. As an Economics graduate student, she focused on econometrics theories and analysis and taught both macro and micro economics to continuing education students.
Ms. McKenna earned her J.D. from American University in 1999, is certified to practice law in the District of Columbia, Virginia, and Maryland, and is registered as in-house counsel with the State Bar of California. Anna obtained a Master in Economics from McGill University (Montreal, Canada) in 1992, and a Bachelor of Arts, double major in Industrial Relations and Economics from McGill University in 1989.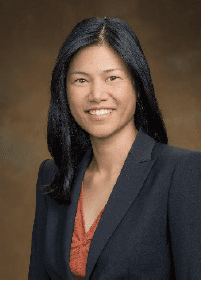 Delphine Hou, Director of California Regulatory Affairs
Delphine Hou is the Director of California Regulatory Affairs at the California Independent System Operator (CAISO). She represents the CAISO before regulatory, governmental, and local jurisdictional agencies such as the California Public Utilities Commission, the California Energy Commission, and the California Air Resources Board.
Prior to joining the CAISO, Ms. Hou was an Associate with The Brattle Group focused on electric transmission. She received her M.S. in Energy and Electricity Regulatory Policy from the Fletcher School at Tufts University. She received her B.S. in Finance and International Business from the Stern School of Business at New York University.