Webinar: Unleashing commercial-scale renewable energy with feed-in tariffs
Executive Director Craig Lewis presented at this free webinar produced by the Municipal Sustainability & Energy Forum on November 20, 2018 from 9am – 10am PT.
This free webinar was produced by the Municipal Sustainability & Energy Forum on November 20, 2018 from 9am – 10am PT. Executive Director Craig Lewis will present.
What you'll learn
Feed-in tariffs (FITs) are vital and cost-effective market mechanisms for unleashing commercial-scale renewable energy. The latest innovations in FIT design also unleash energy storage to enable fully dispatchable renewable energy, meaning that the renewable energy is available whenever a utility or other load-serving entity wants it, not just when the sun is shining or the wind is blowing. The Clean Coalition recently designed FITs for multiple load-serving entities in California. Craig Lewis will present on the state-of-the-art in FITs that unleash commercial-scale renewables by applying streamlined market mechanisms and navigating regulatory constraints to yield the most cost-effective renewable energy available at commercial-scale.
Topics covered:
How a FIT works
Examples of how FITs unleash commercial-scale renewables
Key design elements of effective FITs
Barriers to FITs
Latest developments in FITs
Presentation slides are available in PDF or PPT format.
A recording of this webinar is available here.
Presenter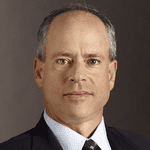 Craig Lewis is Founder and Executive Director of the Clean Coalition, a non-profit founded in 2009 whose mission is to accelerate the transition to renewable energy and a modern grid through technical, policy, and project development expertise. He has over 20 years of experience in the renewables, wireless, semiconductor, and banking industries. Previously VP of Government Relations at GreenVolts, Craig was the first to successfully navigate a solar project through California's Renewable Portfolio Standard solicitation process. He was also the energy policy lead on Steve Westly's 2006 California gubernatorial campaign, and his resume includes senior government relations, corporate development, and marketing positions at leading wireless, semiconductor, and banking companies; including Qualcomm, Ericsson, and Barclays Bank.