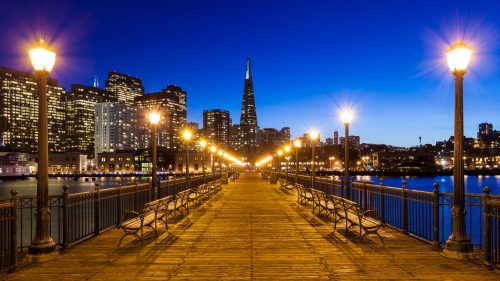 YPE San Francisco Smartgrid Panel
The Clean Coalition's Brian Korpics moderated a panel at this event, which took place on July 21, 2016 in San Francisco, CA.
Brian Korpics, Policy Director for the Clean Coalition, moderated the panel at Young Professionals in Energy's (YPE) "Smartgrid Panel: Transforming the Smartgrid Vision into Reality," which took place on July 21, 2016 in San Francisco, CA.
The vision of the smart grid promises a more efficient and reliable power grid, moving towards a new way in how we interact with our energy infrastructure. That's the vision, but how far are we from realizing this vision? Technology companies promise a range of benefits but it is the implementation that counts.
Attendees at this panel event learned how organizations have made progress towards deploying their technologies by overcoming market barriers to help realize this smartgrid vision.
Panelists:
John Flinn – Sr. Manager, Market Insights & Development, Silver Spring Networks
Rob Jenks – VP of Strategy, C3 IoT (formerly C3 Energy)
Anthony Harrison – Policy and Regulatory Affairs, Stem, Inc.
Josh Lich – Senior Director, Demand Generation, Opower
YPE is a nonprofit energy industry networking organization with chapters and members worldwide dedicated to providing a forum for networking and career development for professionals in the energy field. YPE chapters exist throughout the world in many metropolitan areas. The San Francisco-Bay Area Chapter was established in 2008 and organizes educational and networking events throughout the Bay Area.