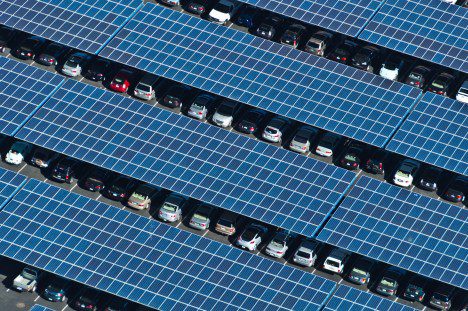 A note from the founder
Thank you for supporting the Clean Coalition and its pursuit of making clean local energy accessible now.
Dear Friends,
Distributed energy resources are transforming the power system. As utilities and policymakers determine how to best integrate these technologies, the Clean Coalition's technical, policy, and project development expertise is more important than ever.
Details matter, and we are working to develop comprehensive, functional policies that successfully drive the deployment of distributed energy resources. In Los Angeles, for example, the Clean Coalition leveraged its unique knowledge to help identify and remove a critical barrier in the CLEAN L.A. Solar Program. Los Angeles Department of Water and Power (LADWP) had been requiring developers to install expensive "Vista Switches" – devices that enable telemetry and remote shutoff capability – for all projects over 1 megawatt. LADWP, however, was using an incorrect method to calculate the one MW capacity that triggers the Vista Switch requirement, which unnecessarily increased the cost of solar projects. With this barrier removed, greater amounts of cost-effective, local solar can now come online in Los Angeles.
Similarly, the Clean Coalition used its expertise to design an innovative request for proposal (RFP) to help Palo Alto bring solar projects to City-owned properties. This RFP will provide a new model for cities and utilities around the country to deploy renewables on built-environments.
The design stage of the policymaking process is the best place to ensure successful outcomes. The Resource Hub contains key information to effectively design energy policy, and a diverse audience of policymakers, utility staff, community advocates, and other energy industry stakeholders attended our latest webinar titled Powering Change: Tools to Draft and Track Advanced Energy Legislation.  In the coming months, the Clean Coalition will continue to conduct informative webinars about effective policy design.
This quarterly newsletter is full of additional details on the following highlights:
As always, thank you for supporting the Clean Coalition and its pursuit of making clean local energy accessible now.
Sincerely,
Craig Lewis