Investing in Climate Action for Jobs, Health, and Equity webinar #5: Extreme Heat – Protecting Public Health and the Economy in California's Central Valley – 1 June 2022
The Clean Coalition was a partner organization for this webinar, which took place on 27 April 2022 at 10am.
The head of the United Nations called the UN's latest IPCC report a "code red" warning for humanity. His message: act on climate change now or pay the price for years to come. In the midst of record-breaking fires, drought, floods, and extreme heat, it is clear that massive investments will be required to ensure a climate-safe future for California. Creating a prosperous, zero-carbon economy for the state presents enormous opportunities, including economic and job benefits, community benefits through creating more equity and resilience and improving health outcomes, and through protecting our agricultural industry and restoring wildlands.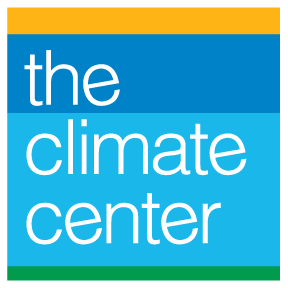 The Climate Center's Investing in Climate Action for Jobs, Health, and Equity webinar series will bring together diverse experts and policymakers to discuss how much we need to invest, what the areas are for priority for investment, and what returns can we expect.
See below for more information on the fifth webinar of the series.

Webinar #5: Extreme Heat – Protecting Public Health and the Economy in California's Central Valley
Wednesday, 27 April, 2022 at 10am to 11:30am PST
Over the past few years, extreme heat episodes have been on the increase throughout California and especially in the Central Valley. Home to 4.3 million Californians and nearly one million people working in agriculture, the Central Valley faced more than 35 days of extreme heat in 2021. This number is expected to double in the next few decades. In this webinar, presenters will discuss the impact on Central Valley residents, workers, and the agricultural sector, along with ways of building community resilience in the face of these climate-fueled unprecedented hazards.
Presenters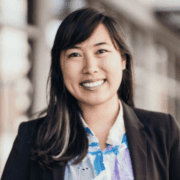 Irene Calimlim's (she/her/hers) passion is to elevate grassroots organizing efforts, build resident leaders, and improve the built and social conditions in redlined communities. She grew up in Stockton first moving into the Little Manila neighborhood at the age of seven and now works as a Community Development Director for Little Manila Rising to work on strategies to revitalize and preserve the culture and history of the Little Manila neighborhood and to build healthy/sustainable communities in South Stockton. She holds a BA in Human Biology focused on health in underserved communities from Stanford University and a dual Master in Public Health and City Planning from UC Berkeley. She also went through the Partners Advancing Climate Equity cohort, a capacity-building program for frontline community leaders working across California on climate justice issues.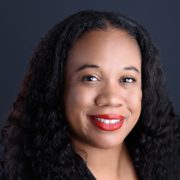 Kimberly Warmsley is a Stockton City Council Member in District 6. Kimberly was born and raised in Stockton, California. Her roots were deeply enriched in Stockton's most diverse and historically marginalized communities. Kimberly attended San Joaquin Delta College where she earned Associate of Arts degrees in Public Safety, Business Administration and Sociology. She completed her Bachelor's Degree in Sociology at CSU Stanislaus. As the former Chair of the Stockton Planning Commission, Kimberly has fought hard to ensure that Stockton is at the forefront of strategic planning to promote health and equity for South Stockton. Kimberly has a wealth of social work experience, ranging from medical social work, clinical services, emergency services and policy/civic engagement. As the Senior Project Coordinator for Reinvent South Stockton, she is invested now in ensuring that a collaborative lens is healing the community for decades to come.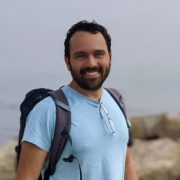 Dr. Jose Pablo Ortiz Partida is the Senior Water and Climate Scientist for the Climate & Energy program at the Union of Concerned Scientists. He plans, designs, and carries out primary analysis on how changing climate patterns are impacting key sectors and populations, especially with regards to precipitation and water supply changes. Pablo also works on developing strategies for vulnerable sectors and people in California to cope and adapt to the current and projected impacts of climate change, mainly related to water impacts.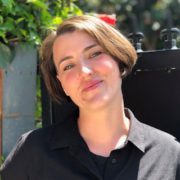 Elizabeth Strater is the director of strategic campaigns for the United Farm Workers. She has a background in labor organizing and pragmatic public policy.