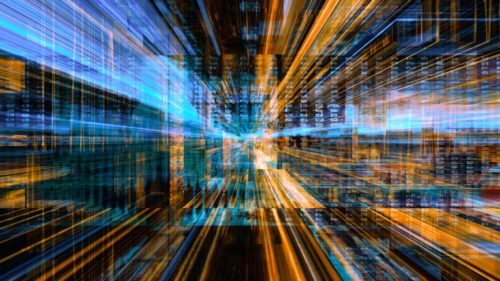 A new, improved Clean Coalition website
The new website reflects our visionary, creative, and innovative identity.
If you're reading this blog post, you've probably noticed that the Clean Coalition has a new website.
The new site is in line with our values as an organization; we wanted to ensure that our website reflected the Clean Coalition's visionary, creative, and innovative identity. Our previous site fit the bill nearly a decade ago, but a lot has happened between then and 2019 — in both website design and clean energy.
What we fixed
Over the 10 years of the Clean Coalition's existence, we've amassed a wealth of valuable information, tools, and resources. And it's all here on our website.
But on our old site, all of this valuable content was hard to find. As content was added over the years, it gradually became less organized. In addition, as is only natural in the fast-changing world of clean energy, some content is no longer as relevant as it once was.
Our new site is better organized, with clearer navigation guided by entry points to our main focus areas, such as Community Microgrids and wholesale distributed generation. You can easily see what we're doing in our programs and policy work, as well as the ways we can help your community get more clean local energy. You'll no longer have to navigate repetitive or even duplicate content. And it takes fewer clicks now to get to media pieces and regulatory filings.
All the content that was on our site before is still available. But we've moved the "classic" pieces into an archive and highlighted the most relevant content upfront. Our new site is better organized, makes more use of images, and is easier to scan. The site is also optimized for mobile devices.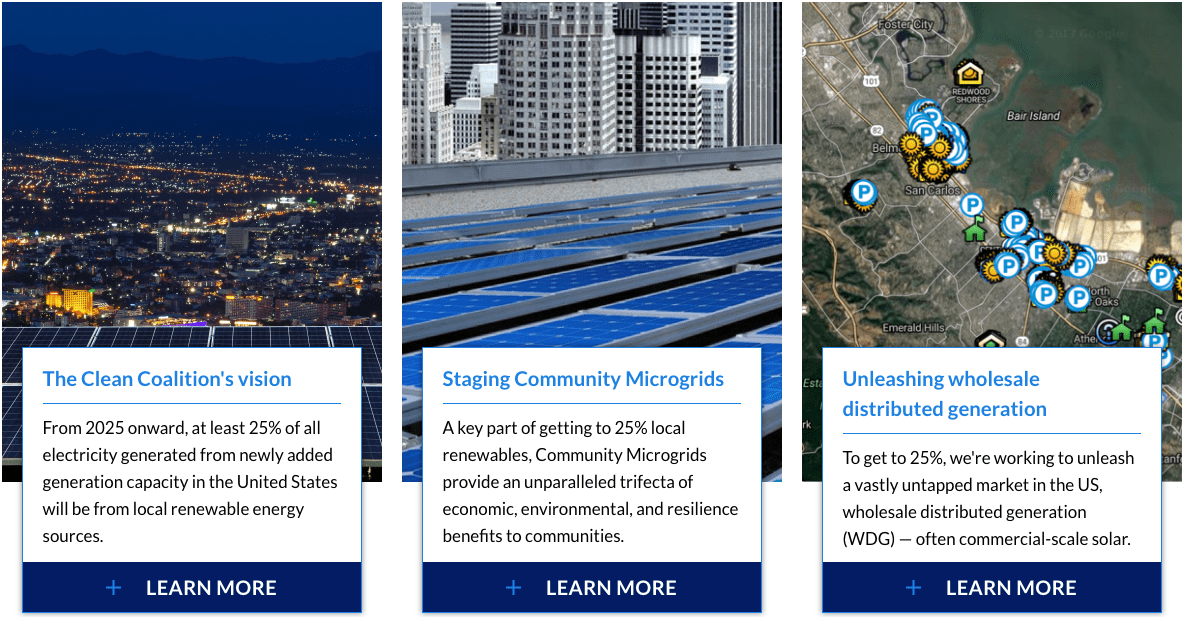 What we added
We've added some fresh, new content to the site based on our current projects and research. Additions include:
There's much more great content, too, so please take a look.
Looking ahead
We welcome your feedback! Please contact us here with any ideas, issues, or thoughts you have about our site — or if you're interested in opportunities for collaborating. Our site is always a work in progress, so please check back often.
Building on our successes in 2018, the Clean Coalition is looking forward to continuing our strong momentum on accelerating the transition to renewable energy and a modern grid. Now, we have a new website to support us in that effort.