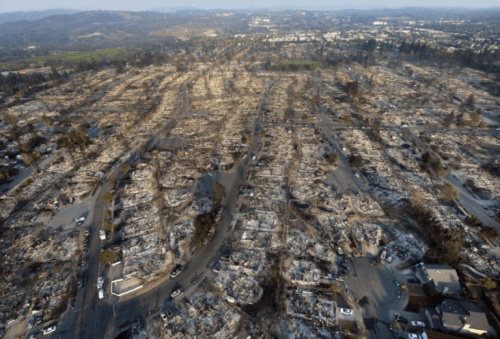 Webinar: Introduction to the North Bay Community Resilience Initiative – Thursday, April 4, 2019
The Clean Coalition's John Sarter and Malini Kannan presented.
The Clean Coalition webinar "Introduction to the North Bay Community Resilience Initiative" took place on April 4, 2019.
Click here to watch this video on YouTube.
The Clean Coalition's John Sarter and Malini Kannan presented on the objectives of our North Bay Community Resilience Initiative, a groundbreaking initiative to provide local governments, developers, and residents in disaster-affected areas with the information and tools they need to rebuild their communities with resilience. As former Governor Jerry Brown so aptly stated, as a society we must plan for the "new abnormal." We must adapt to the new climate realities as we both redevelop communities that have been affected and develop within all communities moving forward.
The North Bay Community Resilience Initiative focuses on helping the victims of the North Bay fires of 2017 and 2018 rebuild with resilience, in the wake of some of the most destructive and deadly fire seasons in California's history. The Initiative also promotes community resilience through action at the city, county, and local government level.
The Clean Coalition presented an overview of the Initiative's goals:
Publicize and track energy efficiency and electrification incentives and policies, to steer rebuilding and future development efforts toward Community Microgrid–ready structures.

Energy efficiency and electrification incentives available now for rebuilding in affected areas.
Streamlined permitting processes that municipalities can implement for residential and commercial model structures alike.

Identify model structures with Community Microgrid–ready designs and specifications for new residential and commercial construction, as well as retrofits.

Real solutions for designing safer and more resilient structures, energy systems, and community emergency response systems.

Identify and stage critical-facility microgrid pilots capable of expanding into larger Community Microgrid systems.

Providing a template for resilience statewide, nationally, and globally.
Subsequent webinars in this series will provide a deeper dive into each area.
Presentation slides are available in PDF or PPT format.
Webinar series
This webinar is the first in a series based on findings from the North Bay Community Resilience Initiative. Other topics in the series:
Decarbonization and electrification with model structures: This webinar took place on May 15, 2019.
Efficiency, electrification, and solar+storage for safety and resilience: incentives and policies for rebuilding and future development efforts. Coming up in June.
Community Microgrid–ready design: Steps we can take today to ensure compatibility with the energy system of the future. To be scheduled.
Presenters
John Sarter, Program Manager at the Clean Coalition, is a sustainable designer/developer, innovator in systems integration, and expert in real estate, renewable energy, and transportation. John has owned and operated his firms, Sarter Construction & Design, Off The Grid Design, and Sol Lux Alpha, since 1986. A recognized leader in the solar+storage space since 2008, John founded the Microgrid Development Group, SF Bay Area in 2014 to unite a consortium of technology, energy, engineering, and other professionals committed to creating a resilient and sustainable, 100% renewable energy future. John's lifelong and ongoing studies include sustainable design and architecture, and technology entrepreneurship, at the College of Marin, Santa Rosa Junior College, Sonoma State University, and Stanford University.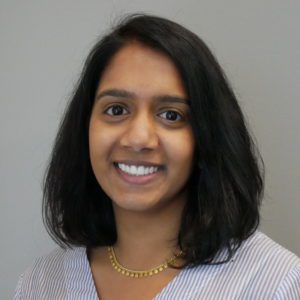 Malini Kannan, Program Engineer at the Clean Coalition, leads the technical activities of the Community Microgrid Initiative. She has helped communities across California, the New York metropolitan area, and Puerto Rico design and develop Community Microgrids through scoping, planning, and engineering design and analysis work. Previously, as a Research Engineer at the Schatz Energy Research Center, Malini tested and analyzed performance data from small-scale solar, battery, and LED consumer electronics as a consultant to the World Bank. She also helped scope, design, and build electric vehicle charging stations on California's North Coast. Malini also has previous experience at Bloom Energy where she resolved design and quality issues with fuel cells. She received her BA in Environmental Engineering from the Department of Mechanical and Aerospace Engineering at University of California, San Diego.