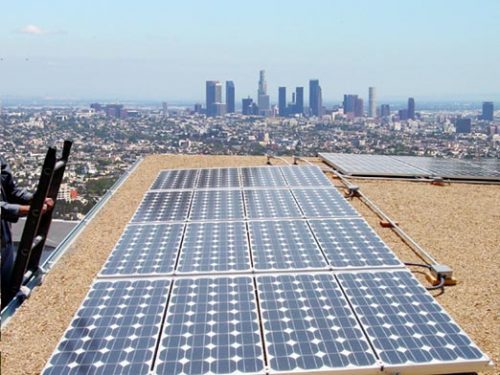 Solar Power Generation 2014
Executive Director Craig Lewis presented at this event, which took place on February 4 – 5 in San Diego, CA
Craig Lewis, Executive Director of the Clean Coalition, presented at the Solar Power Generation 2014 conference that took place from February 4 – 5 in San Diego, CA at the Marriott Del Mar. Mr. Lewis joined the "Making It Happen" panel on Feb 5th at 1:30pm.
Panel: MAKING IT HAPPEN
How are municipalities, universities, schools & hospitals taking advantage of the benefits of solar power?
• Case studies demonstrating how to;
         • maximize the potential of PV power generation within existing policies
         • refine application processes to streamline installations
         • Be educated by those with experience and find out their plans for the future
Craig Lewis, Executive Director, Clean Coalition
Peter Pirnejad, Development Service Director, City of Palo Alto
Bill Brookes, Principal, Brooks Engineering