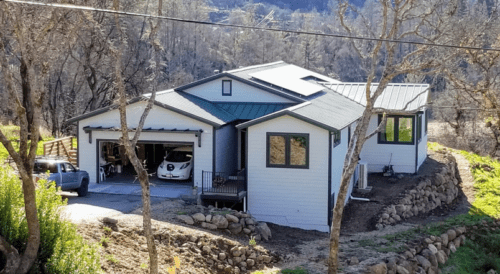 Webinar: Building Electrification 101 – Tuesday, November 19, 2019 at 11am PT
This one-hour webinar, which took place on November 19, 2019, is the fourth in a series on the Clean Coalition's North Bay Community Resilience Initiative.
By the end of 2020, about 40% of Californians will live in a city or county that has passed a local ordinance to phase out natural gas. Whether through incentives or outright bans, these ordinances aim to reduce both post-earthquake fire danger and municipalities' contribution to climate change. Going all-electric also makes our communities more resilient.
The trend toward all-electric buildings, which began in 1993, extends beyond California to the rest of the US and has gained speed over the last decade as high-quality electric equipment has become available.
Sean Armstrong, Managing Principal of Redwood Energy, is at the forefront of this trend and has designed thousands of Zero Net Energy residences — all-electric and 100% solar powered. With John Sarter, Program Manager at the Clean Coalition, Sean presented at this fourth webinar in our 2019 series on the Clean Coalition's North Bay Community Resilience Initiative (NBCRI).
Click here to watch this video on YouTube.
Presentation slides are available in PPT and PDF format.
This webinar featured:
The range of products available to electrify buildings, such as:

Cold-climate heat pumps
Super-efficient heat pump water heaters
Induction stoves
Condensing combo washer/dryers

Some common challenges in going all-electric
Examples of building electrification projects in California
The North Bay Community Resilience Initiative is a groundbreaking initiative to provide local governments, developers, and residents in disaster-affected areas with the information and tools they need to rebuild their communities with resilience, in the wake of some of the most destructive and deadly fire seasons in California's history. The NBCRI also promotes community resilience through action at the city, county, and local government level.
Publicize and track energy efficiency and electrification incentives and policies, to steer rebuilding and future development efforts toward Community Microgrid–ready structures.
Identify model structures with Community Microgrid–ready designs and specifications for new residential and commercial construction, as well as retrofits.
Identify and stage critical-facility microgrid pilots capable of expanding into larger Community Microgrid systems.
Webinar series
This webinar is the fourth in our 2019 series on the North Bay Community Resilience Initiative.
Previous webinars in the series:
Presenters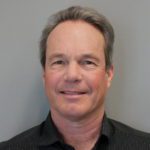 John Sarter, Program Manager at the Clean Coalition, is a sustainable designer/developer, innovator in systems integration, and expert in real estate, renewable energy, and transportation. John has owned and operated his firms, Sarter Construction & Design, Off The Grid Design, and Sol Lux Alpha, since 1986. A recognized leader in the solar+storage space since 2008, John founded the Microgrid Development Group, SF Bay Area in 2014 to unite a consortium of technology, energy, engineering, and other professionals committed to creating a resilient and sustainable, 100% renewable energy future. John's lifelong and ongoing studies include sustainable design and architecture, and technology entrepreneurship, at the College of Marin, Santa Rosa Junior College, Sonoma State University, and Stanford University.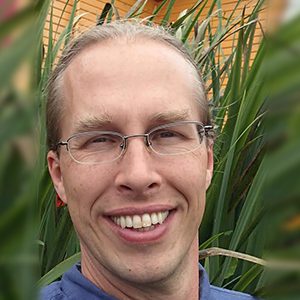 Sean Armstrong is the Managing Principal of Redwood Energy. Sean has co-designed more than 5,000 all-electric residences and has the largest portfolio of 100% solar-powered residences in the nation, primarily low-income housing that especially benefits from low-cost solar power. Sean's work studying 500 ZNE residences under second-by-second monitoring has been used to develop the 2016 and 2019 Energy Codes, he is the author of two booklets on all-electric commercial and multifamily design, and he is the grand prize winner of two international design awards. According to Berkeley City Councilmember Kate Harrison, Sean's advocacy for all-electric building codes inspired the City of Berkeley to ban gas in all new construction in 2020 — the first city in North America to do so, but not the last.