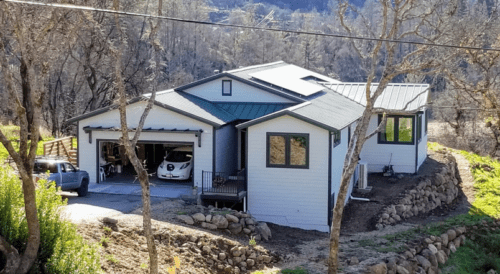 Webinar: Enabling all-electric, resilient homes – Wednesday, August 28, 2019
This one-hour webinar, which took place on August 28, 2019, was the third in a series on the Clean Coalition's North Bay Community Resilience Initiative.
This webinar was the third in our 2019 series on the Clean Coalition's North Bay Community Resilience Initiative (NBCRI), a groundbreaking initiative to provide local governments, developers, and residents in disaster-affected areas with the information and tools they need to rebuild their communities with resilience. Rachel Kuykendall of Sonoma Clean Power, Jenn Kreutzer of MCE, and the Clean Coalition's John Sarter presented.
Click here to watch this video on YouTube.
Presentation slides are available in PPT and PDF format.
This webinar featured:
The energy efficiency, electrification, and solar+storage programs being offered by Sonoma Clean Power, MCE, Bay Renewable Energy Network (BayREN), Bay Area Air Quality Management District (BAAQMD), and others.

The programs incorporate connected appliances, electric vehicle charging, and solar+storage systems.
Goals include balancing the local grid, creating community resilience, and providing revenue and healthier living for homes and communities in the North Bay.
The programs will provide models that can serve as blueprints to be used throughout the country.

The valuable incentives these programs are providing to homeowners and builders to go all-electric.
Other retrofit programs and initiatives in the area.
The North Bay Community Resilience Initiative focuses on helping the victims of the North Bay fires of 2017 and 2018 rebuild with resilience, in the wake of some of the most destructive and deadly fire seasons in California's history. The Initiative also promotes community resilience through action at the city, county, and local government level.
Publicize and track energy efficiency and electrification incentives and policies, to steer rebuilding and future development efforts toward Community Microgrid–ready structures.
Identify model structures with Community Microgrid–ready designs and specifications for new residential and commercial construction, as well as retrofits.
Identify and stage critical-facility microgrid pilots capable of expanding into larger Community Microgrid systems.
Webinar series
This webinar is the third in a 2019 series on the North Bay Community Resilience Initiative.
Previous webinars in the series:
Presenters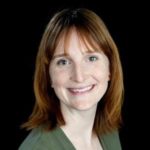 Rachel Kuykendall, Senior Programs Manager at Sonoma Clean Power, is responsible for program design and implementation in the areas of distributed renewable energy, energy efficiency, demand response, electric vehicles, heat pumps, and other related areas that reduce greenhouse gas emissions and support affordable energy for customers.  Previously, Rachel served as an energy efficiency program manager for the Energy Upgrade California: Bay Area Multifamily Building Enhancement Program, and has assisted in providing technical assistance and energy efficiency rebates to over 30,000 multifamily units. Her specialties include energy efficiency program management, energy analysis and modeling, and the creation/retrofit of zero net energy buildings. Rachel is a Certified Energy Manager, LEED Accredited Processional, and Certified Passive House Consultant.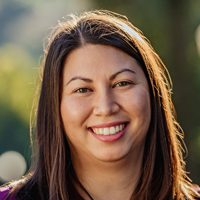 Jenn Kreutzer, Customer Programs Specialist at MCE, supports the development and implementation of the company's energy efficiency programs and is deeply involved in both residential and commercial initiatives. Prior to joining MCE, Jenn worked as a Program Manager at PG&E and managed regional energy efficiency programs. She also led technical support for her team, strategy, and compliance. She began her energy efficiency career as Project and Operations Manager at Community Energy Services, a nonprofit serving Bay Area residents and businesses. Jenn led complex projects focused on helping customers reduce energy usage and save on their utility bills. Her passion for energy efficiency and sustainability began during her college years at the University of California at Berkeley where she earned her B.S. in Environmental Engineering Science from the College of Engineering.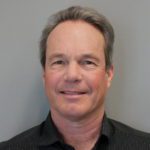 John Sarter, Program Manager at the Clean Coalition, is a sustainable designer/developer, innovator in systems integration, and expert in real estate, renewable energy, and transportation. John has owned and operated his firms, Sarter Construction & Design, Off The Grid Design, and Sol Lux Alpha, since 1986. A recognized leader in the solar+storage space since 2008, John founded the Microgrid Development Group, SF Bay Area in 2014 to unite a consortium of technology, energy, engineering, and other professionals committed to creating a resilient and sustainable, 100% renewable energy future. John's lifelong and ongoing studies include sustainable design and architecture, and technology entrepreneurship, at the College of Marin, Santa Rosa Junior College, Sonoma State University, and Stanford University.