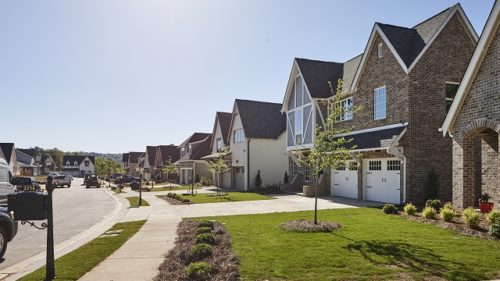 Webinar: The neighborhood of the future: An overview of the Alabama Smart Neighborhood Project – Wednesday, December 11, 2019 at 11am PT
This one-hour webinar, which took place on December 11, 2019, is the fifth in a series on the Clean Coalition's North Bay Community Resilience Initiative.
Learn about the groundbreaking Alabama Smart Neighborhood Project
At the end of 2016, Alabama Power partnered with Southern Company Services (SCS), Signature Homes, PowerSecure, Oak Ridge National Laboratory (ORNL), Electric Power Research Institute (EPRI), and technology vendors to introduce the Smart Neighborhood, a state-of-the-art community of 62 homes in Birmingham, Alabama. The project features:
High-performance homes
Internet-enabled automation
Smart devices
A community-scale microgrid consisting of a 330 kW-AC PV system, 360 kW/681 kWh of battery storage, and a 360 kW prime/400 kW stand-by natural gas generator
This research-oriented pilot project was designed as an opportunity to learn about the technical benefits that smart neighborhoods make possible.
The neighborhood has been operational and fully inhabited for almost 2 years. In this time, SCS, ORNL, and EPRI have been testing and analyzing the neighborhood's performance to understand how the various components and technologies within the neighborhood can work together to provide both utility and customer value.
Olu Ajala, Senior Research Engineer at SCS, presented on this groundbreaking project. He covered:
Project background
Deployment and field experiences
Use cases being studied
Performance test results
Click here to watch this video on YouTube.
Presentation slides are available in PDF format.
Webinar series
This webinar is the fifth in our 2019 series on the Clean Coalition's North Bay Community Resilience Initiative (NBCRI).
The NBCRI is a groundbreaking initiative to provide local governments, developers, and residents in disaster-affected areas with the information and tools they need to rebuild their communities with resilience, in the wake of some of the most destructive and deadly fire seasons in California's history. The NBCRI also promotes community resilience through action at the city, county, and local government level.
Publicize and track energy efficiency and electrification incentives and policies, to steer rebuilding and future development efforts toward Community Microgrid–ready structures.
Identify model structures with Community Microgrid–ready designs and specifications for new residential and commercial construction, as well as retrofits.
Identify and stage critical-facility microgrid pilots capable of expanding into larger Community Microgrid systems.
Previous webinars in the series:
Presenter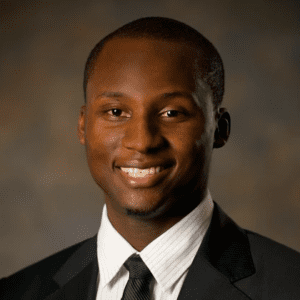 Olu Ajala is a research engineer for the research and development organization of Southern Company, a leading U.S. energy company. In this role, he is responsible for developing and managing a variety of projects within the renewables, storage and distributed generation program area. This includes a portfolio of projects ranging from photovoltaic solar and wind energy systems to battery energy storage and microgrids.
Olu has 11+ years of experience in the oil, gas and electric power industries. He began his Southern Company career with Southern Power, where he managed financial, contractual and commercial operation activities for large renewable power plants with an estimated annual revenue of $90 million. He also coordinated multifunctional teams to implement solar power purchase agreements for power plants in Texas with a total capacity of 280 megawatts.
Prior to joining Southern Company, Olu worked as an engineer in oil and gas refining and gas exploration businesses and managed a microgrid development company.
Olu holds a bachelor's degree in electrical engineering from Louisiana State University and an MBA from Carnegie Mellon University. A registered professional engineer in the State of Alabama, Ajala is a member of several professional organizations, including the Institute of Electrical and Electronics Engineers and American Association of Blacks in Energy.